The title of this blog is Flower play. I gave it that title because I play with flowers. Playing is here: searching for a special image of a flower, by playing with light, depth of field and direction of the photo. I regularly buy flowers, usually not a bouquet, but single flowers. Only flowers that inspire me, where I can imagen some photos immediately. They often have special forms, such as the protea below. But often they are well-known flowers that I just like, such as roses, freesias, anemones, etc.
The first picture is a photo of the complete protea. Not everyone knows flowers and in the following recordings the flower may no longer be recognizable.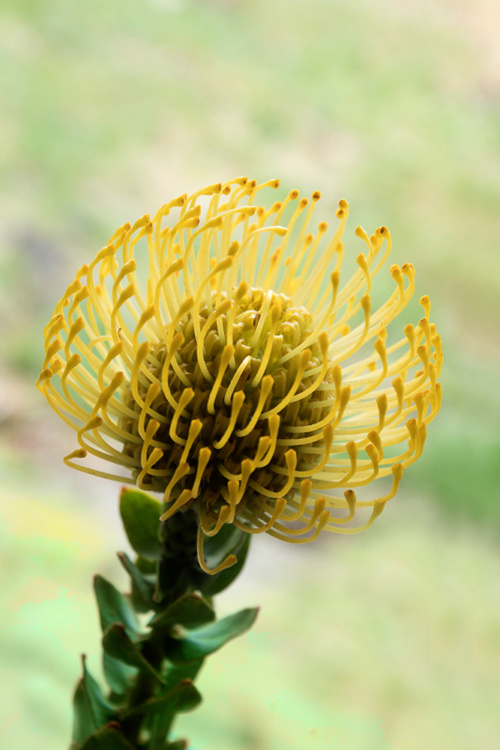 First, simply straight from above. The color has not changed. The flower is in a vase on a white surface.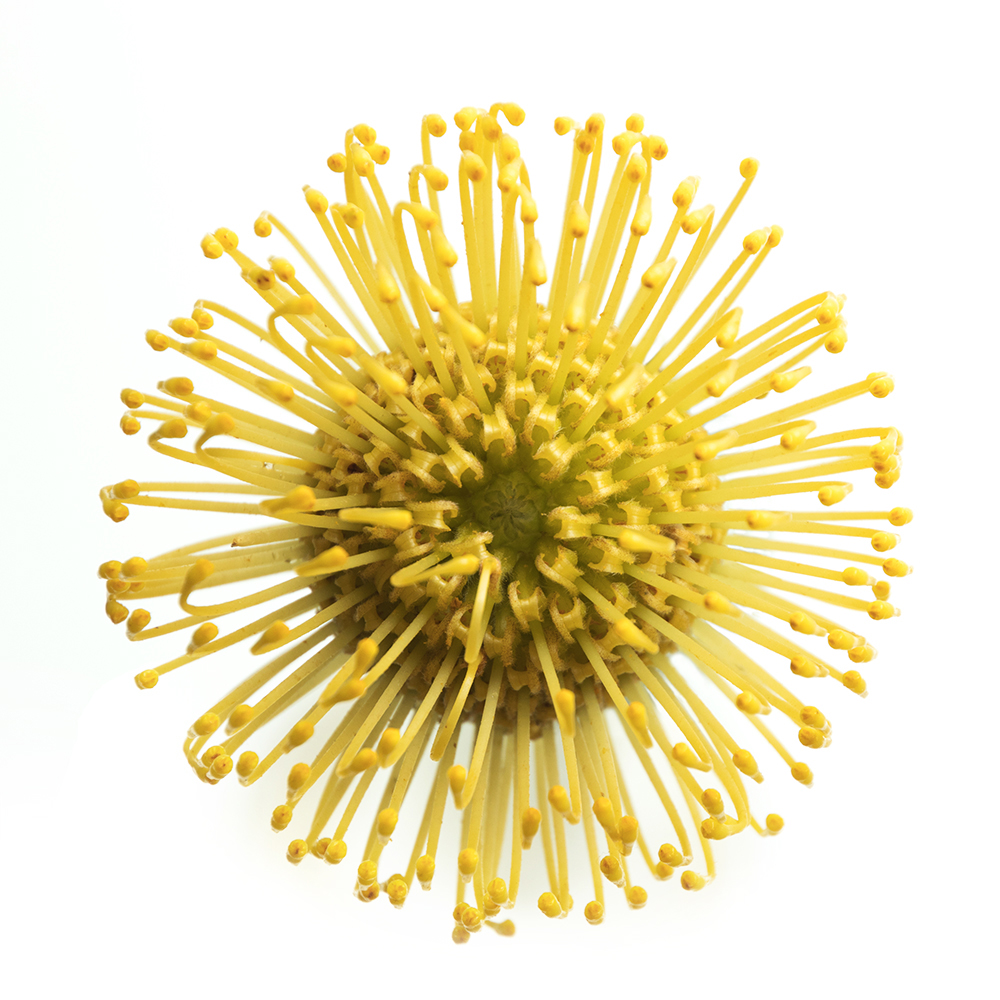 Different direction and less saturation.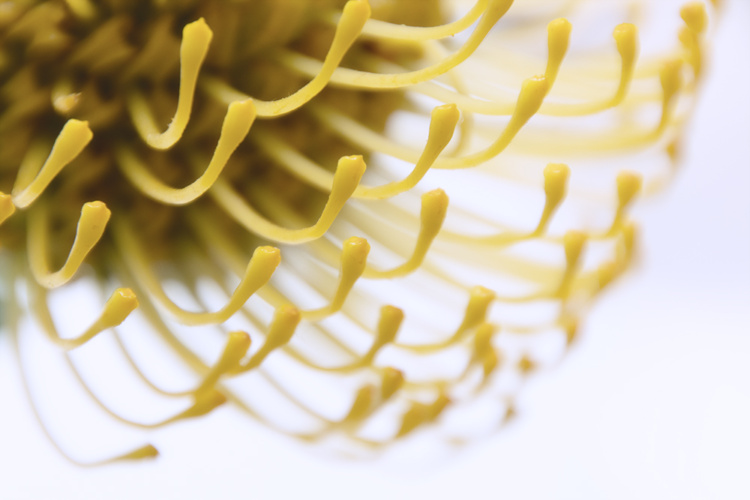 Three more photos from different directions. Normal saturation.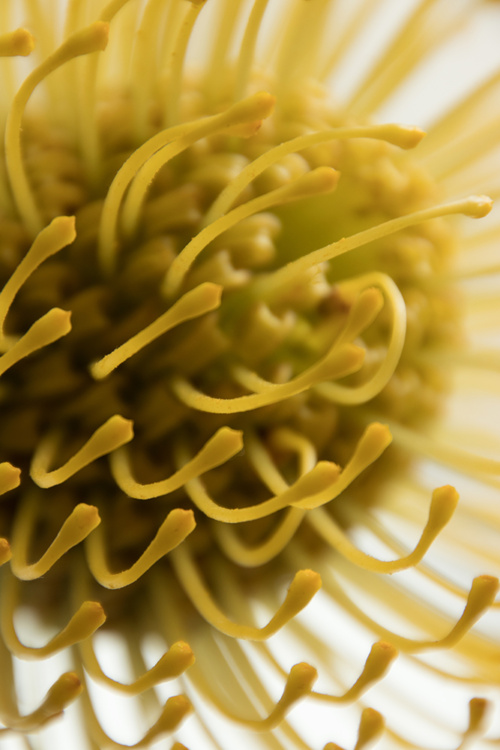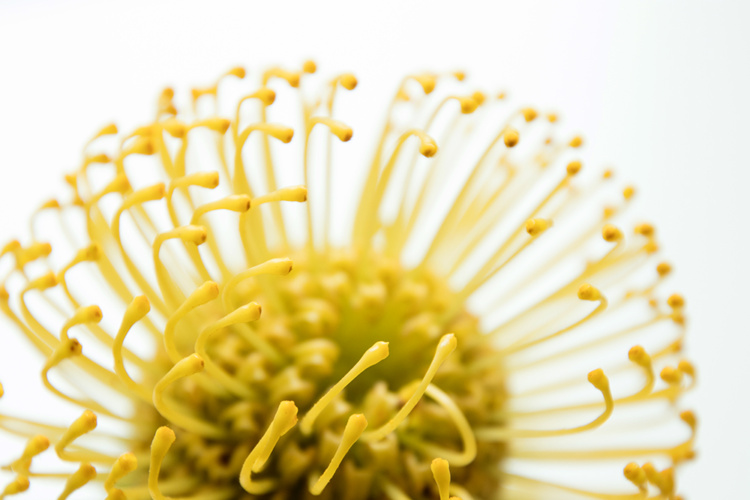 The photo below is my personal favorite. I like the shapes, the contrast and the color of this one.
I submitted four photos in a Viewbug contest. Subject is Yellow. So one thing is certain, the color is OK