It was national news: twins born in the Apenheul. Golden lion tamarins. Wow! I did not expect to see them, but I did see them. The family runs around freely in the park and is very visible. So sweet! Making good pictures of it is not easy. It would be nice to see two cups looking into the camera. That did not work out. But I made the following pictures.
For golden lion tamarins getting twins is very normal. This couple also had twins last year. "Big" brother and sister are also in the trees. The nice thing is that the whole family helps to raise the kids. Both mom and dad wear them on their backs. When they sleep, that often is on one of the parent, but when they are awake they are also split up.
The whole family is very talkative. There is constant peeping and calling. The little ones also participate. This way the group knows where everyone is. This is of course very useful if you belong in a jungle.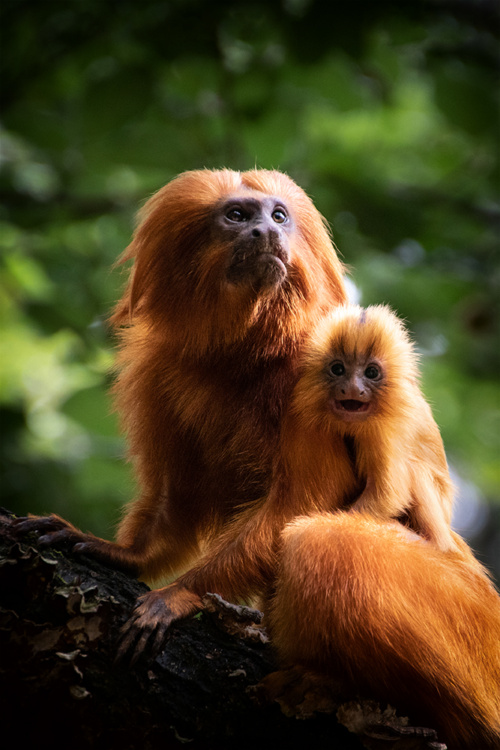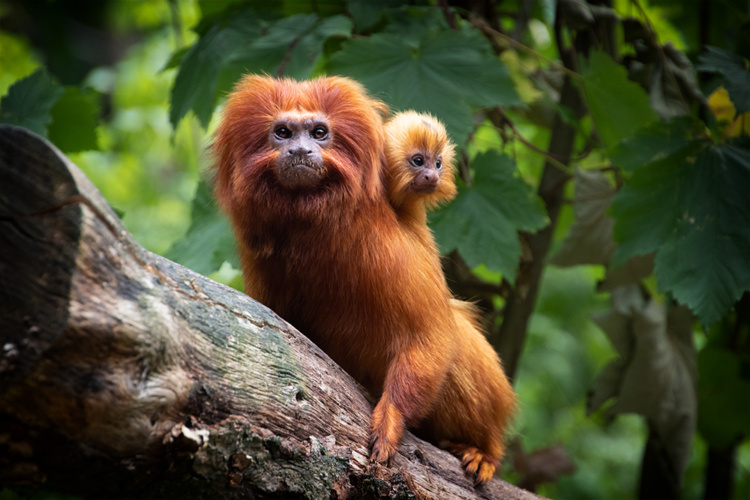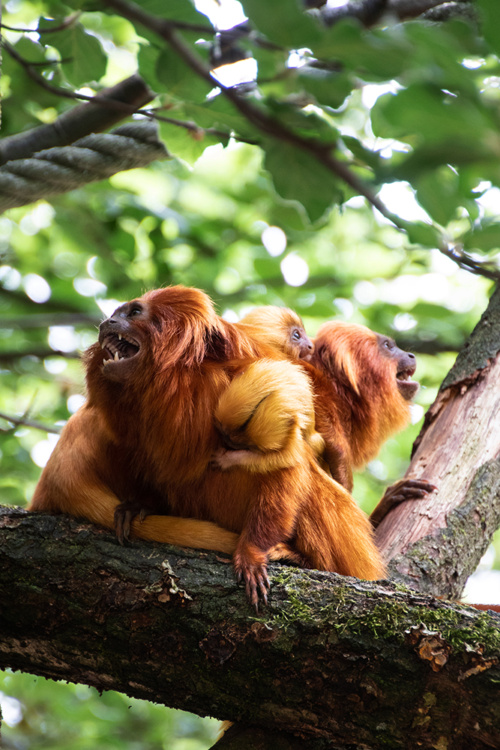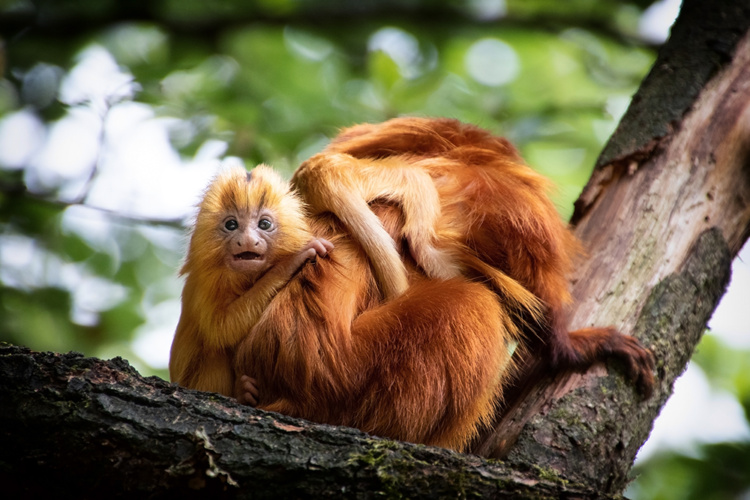 No matter how small the monkeys are, they are quite large in relation to the parents. A lot of weight to carry around while you climb and jump through the trees. Adults weigh only about 600 grams.