Sunday afternoon, warm weather, time to play with Photoshop. A while ago I made a picture of two pelicans in the fly cage at Dierenpark Amersfoort. I thought it was a funny photo because it immediately reminded me of saying aah at the doctor.
I have made a few different edits. The first is the photo as I made it at the zoo.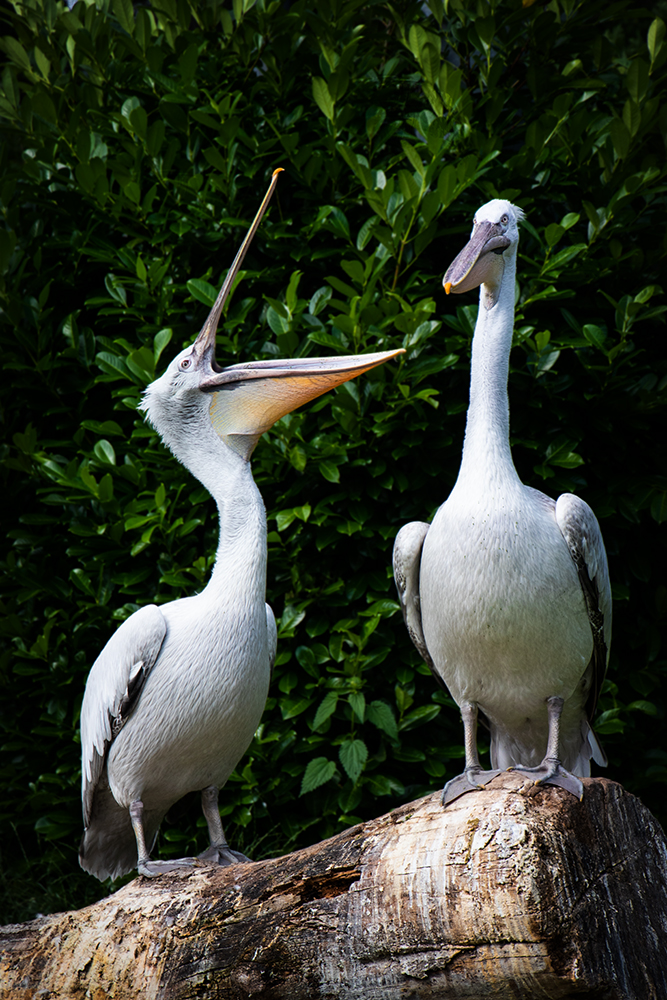 The next edit that fits in my "On-black" series.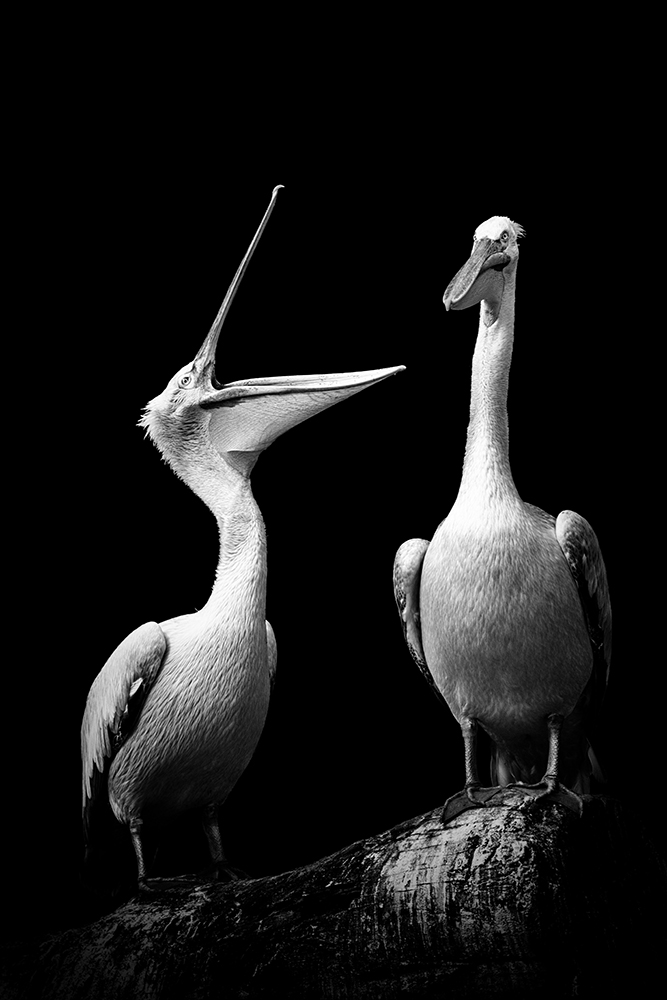 A first attempt to tinker some more with the Abstract-impressions action in Photoshop.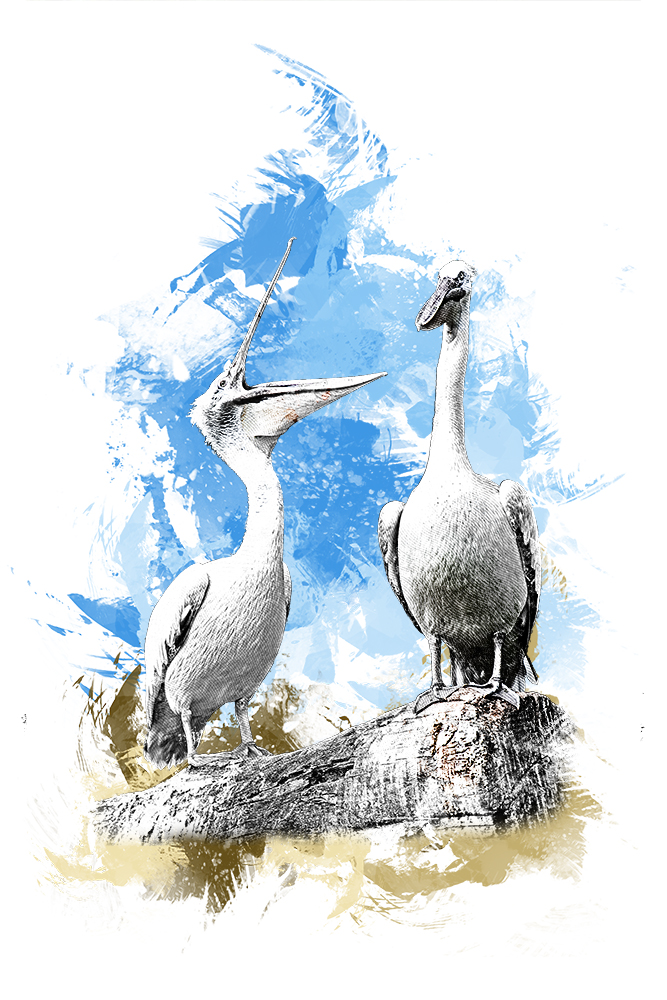 A version edited in Silver Efex Pro from the NIK Collection.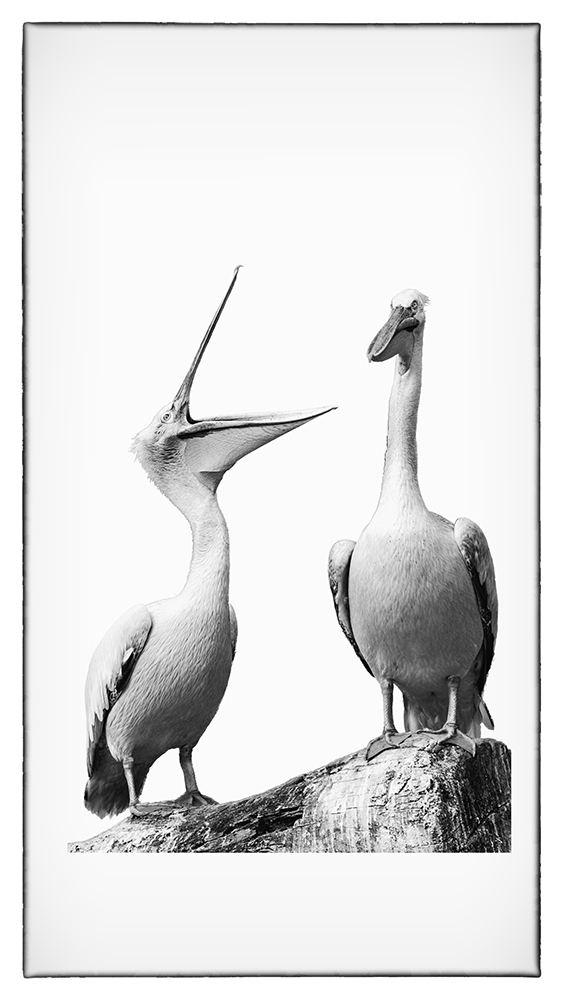 Finally, one more attempt with the Abstract-impressions-act in Photoshop. This version has more color and abstract shapes I made myself.
I keep practicing 🙂