Again a number of photos taken in Planckendael near Mechelen. This time pictures of emu's. Such funny animals ! I photographed two.
This is the first one I saw. A somewhat grayish type, but with a cheerful expression. They have beautiful expressive eyes.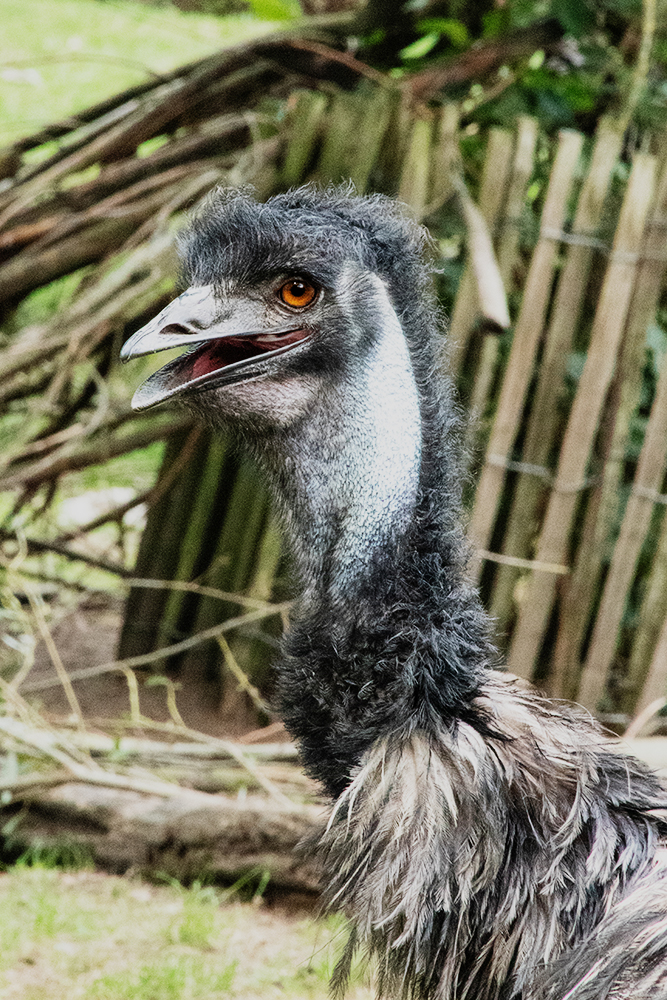 This is number two. Much darker of "hair". He/she was always close to the fence. I don't know if it would have been safe to put my fingers through the fence. I did not do that to be on the safe side.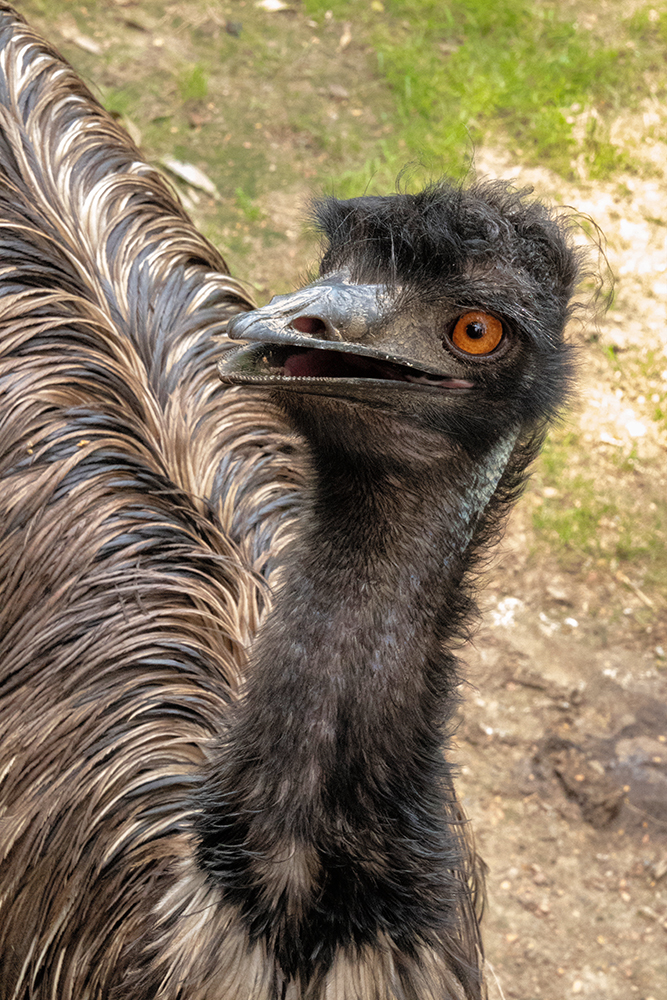 Striking is also the plumage. Not spectacular in terms of color, but because of the enormous mass of thin feathers that cover the body. This is on the back.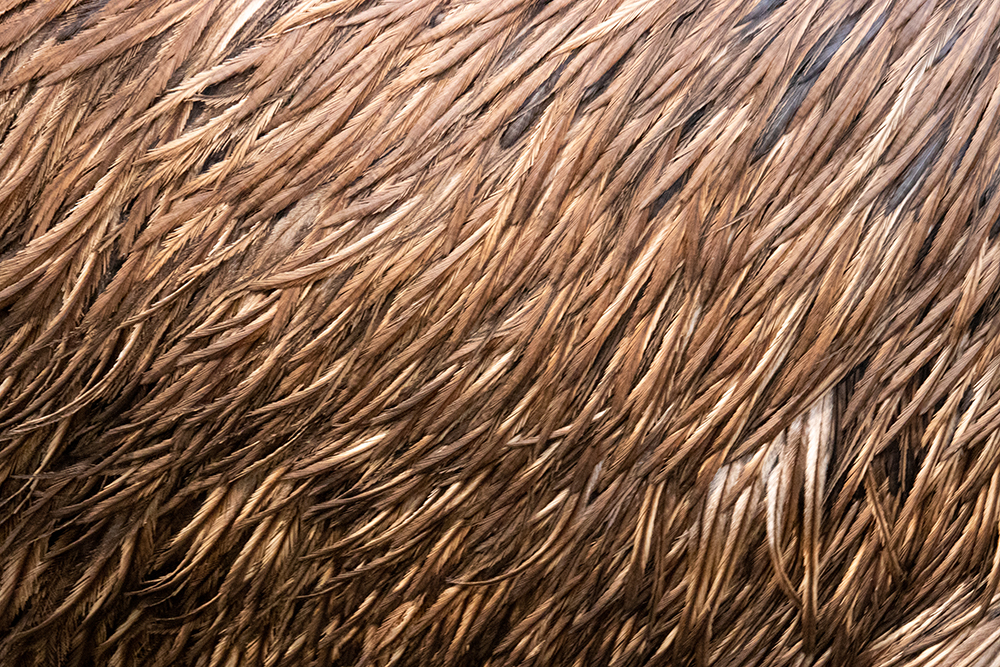 A bit more down, it looks like this. This is the other bird, therefore the different color.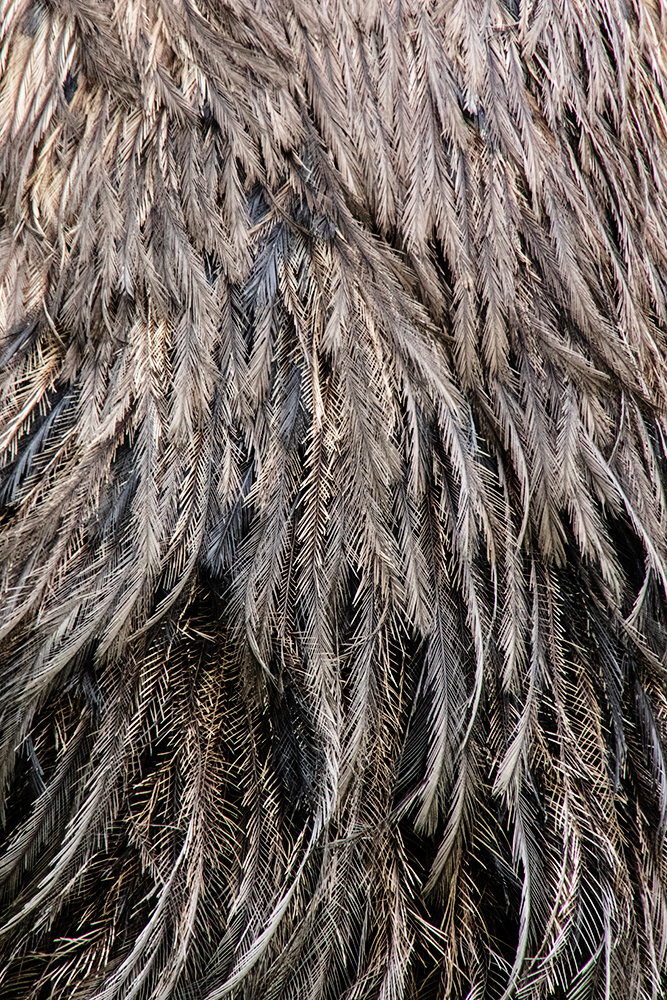 To photograph the black one in up close, I risked my own life by hanging over the fence. :p (You have to exaggerate
a bit of course LOL.) But I kept in mind that he could peck, at me or the camera. Among others I made these two photos.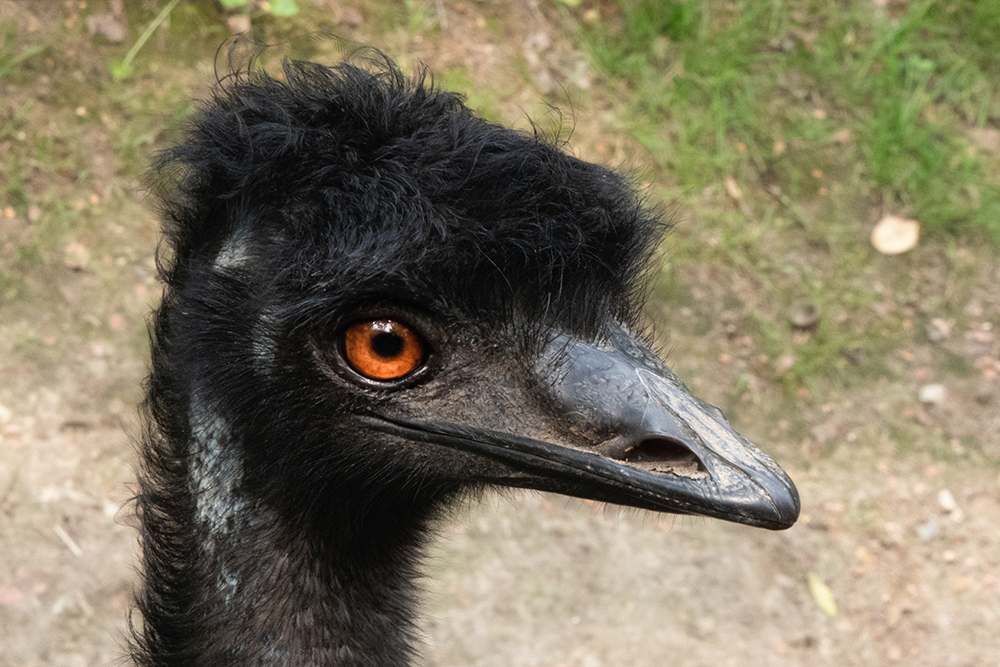 When I was home and saw this picture, I thought: Yes! Hanging over the fence was good. So funny!