Today I did a test with photographing on a small bedroom upstairs. There is now a treatment table that is adjustable in height. At the Gamma I bought the cheapest roll of white wallpaper they had. € 5, – 🙂 I put a piece of wallpaper on the wall and hung it over the table. Then photography could begin. The background on these photos is therefore the wallpaper. The roses have been in the living room on the coffee table for a week. They are not fresh anymore. The colors are still beautiful.
The colors of the first photo are real. The flowers have not been edited to make them look better. I only edited the photo where no more wallpaper was visible. This photo is the most realistic.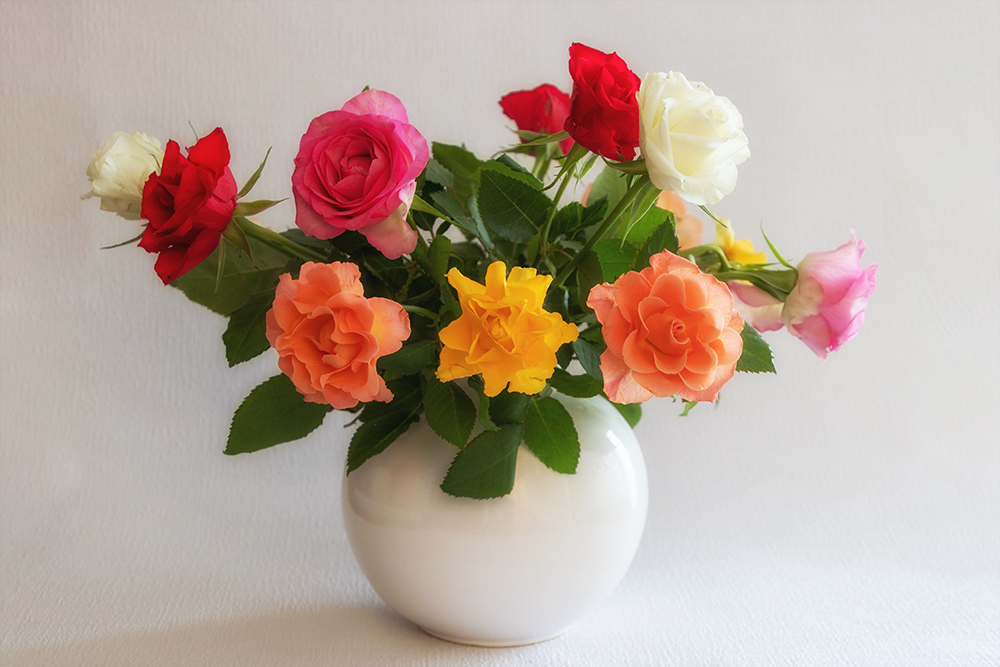 Playing with Lightroom and Photoshop is fun. That is why the shades have been adjusted slightly to get a bit of a vintage look.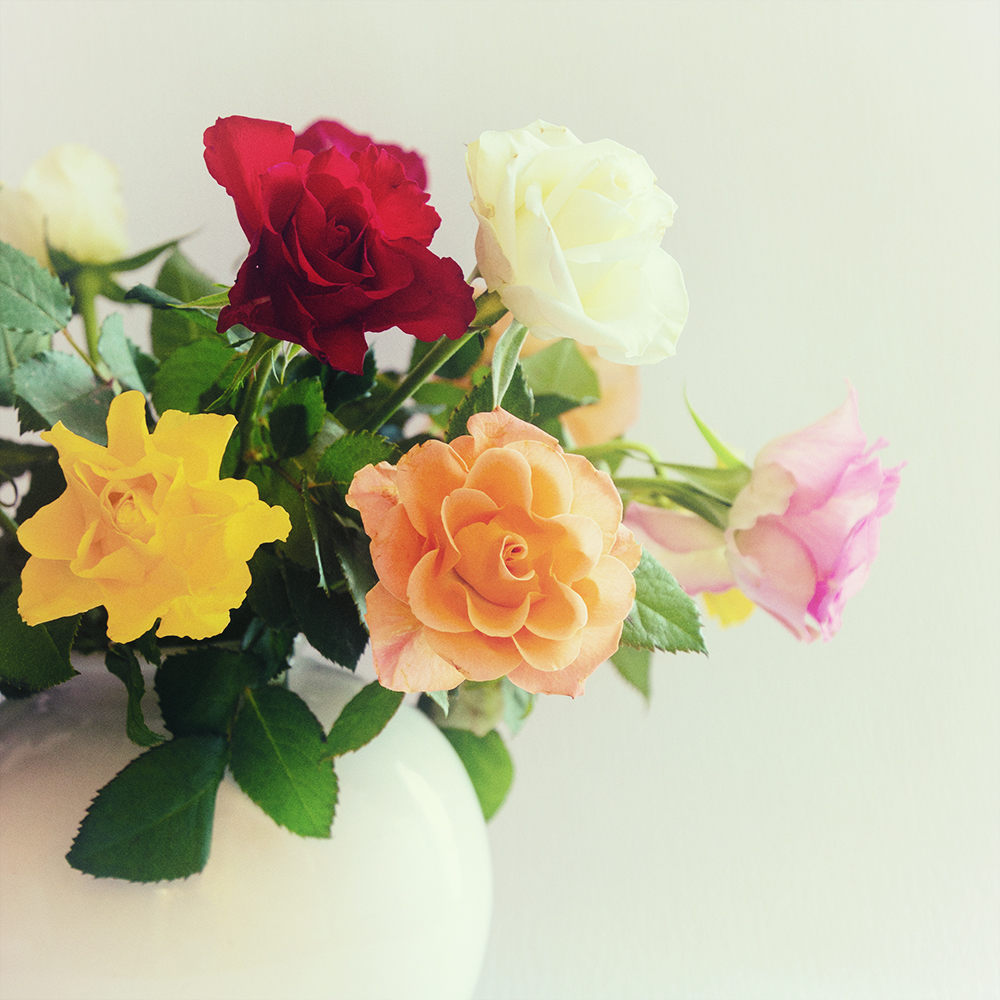 Now zoomed in on the yellow rose. This time I have edited away the signs of aging.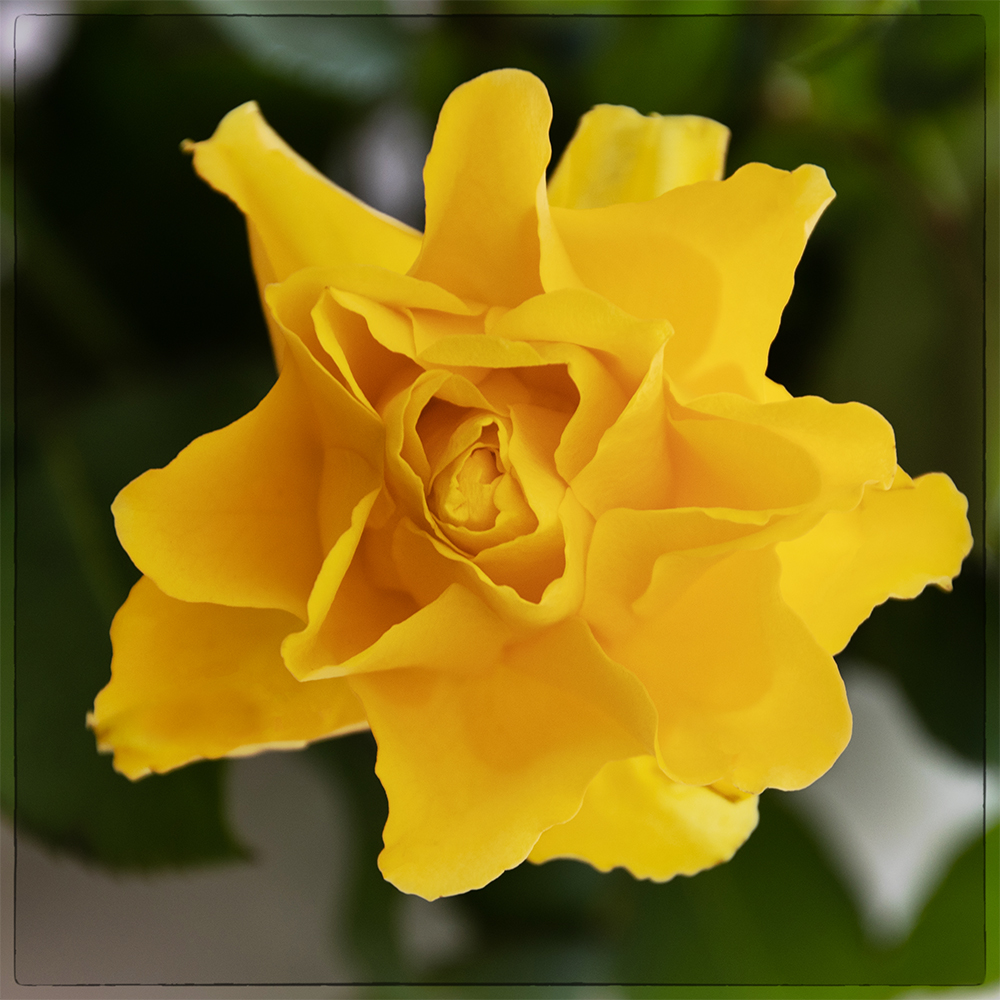 Part of the bouquet with a little more DOF in the photo. The yellow rose is edited to look better, the salmon one is not.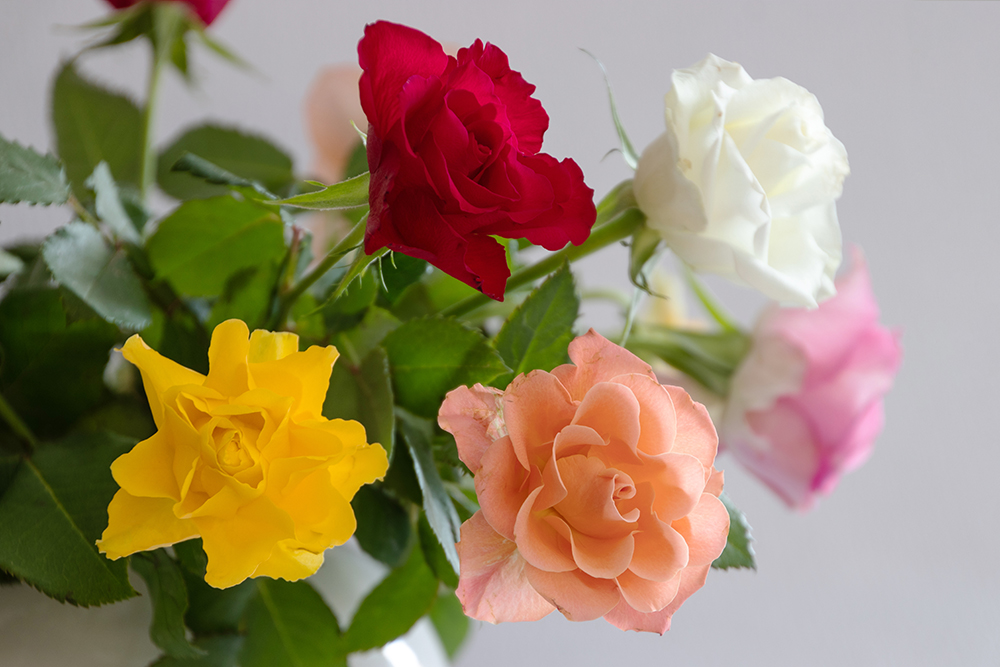 Finally, the first photo again, but with a Lightroom-preset.