Recently I went to Dierenpark Amersfoort again. They have beautiful animals. This time it was I enjoyed it a lot as usual. My absolute favorite in Amersfoort is Mike. Mike is a now alderlychimpanzee with a beautiful appearance. In 2015 I made my favorite photo of him (the last photo in this blog). Meanwhile the years are starting to count, I think. He is very calm and I have only seen action when there was something to eat.
Mike was the leader of the group in the past. He is still a full member of the group, but a son is now the new leader. There are chimpanzees of different ages in the group. The youngest is Wingu. A grandson of Mike.
I share a number of photos that I took. The first is one from Mike. This was the only good photo I made during my last visit. He was constantly right behind the window. Maintenance was carried out in front of the enclosure. He made a complete study of al the activity.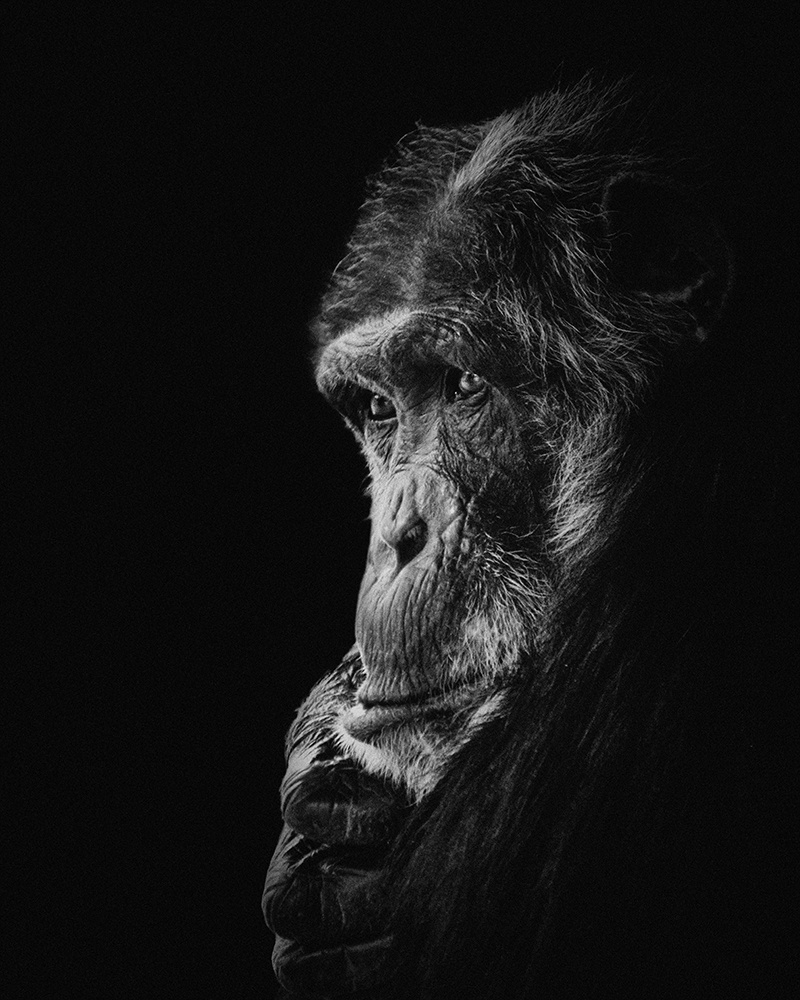 A photo of Wingu. He always has something naughty about him. I love it 🙂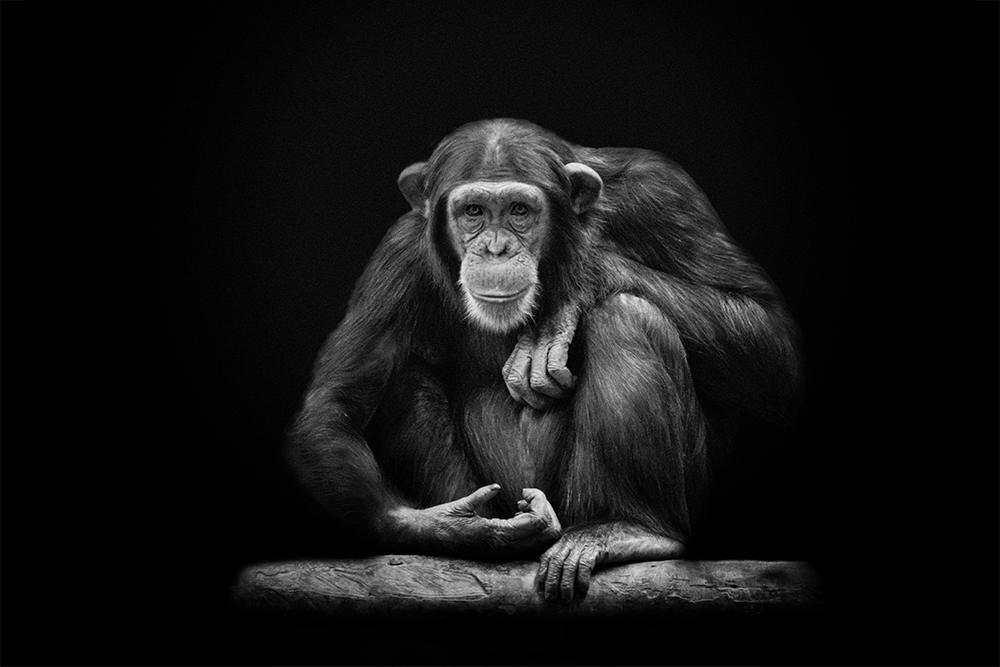 It looks like a contemplation. I am always early and the chimpanzees are not really awake when I am there. Hence a number of photos that radiate tranquility.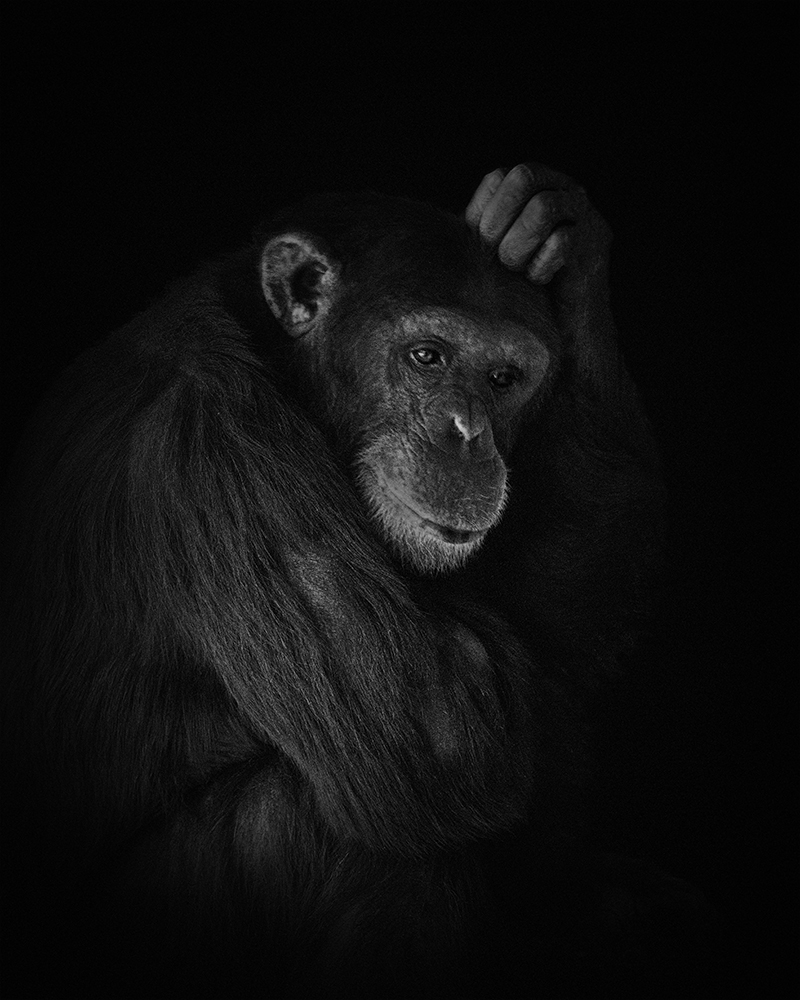 A photo of Mike from 2015. He collected his favorite snack. It looks like it is smoking. So funny!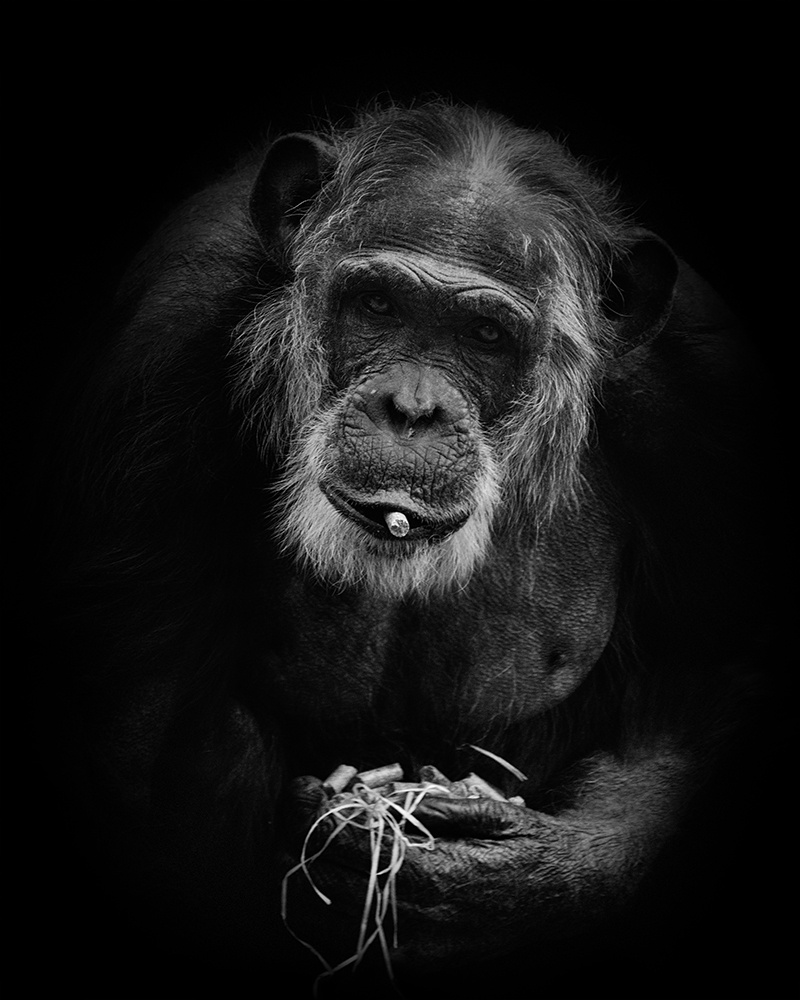 Peace and quiet.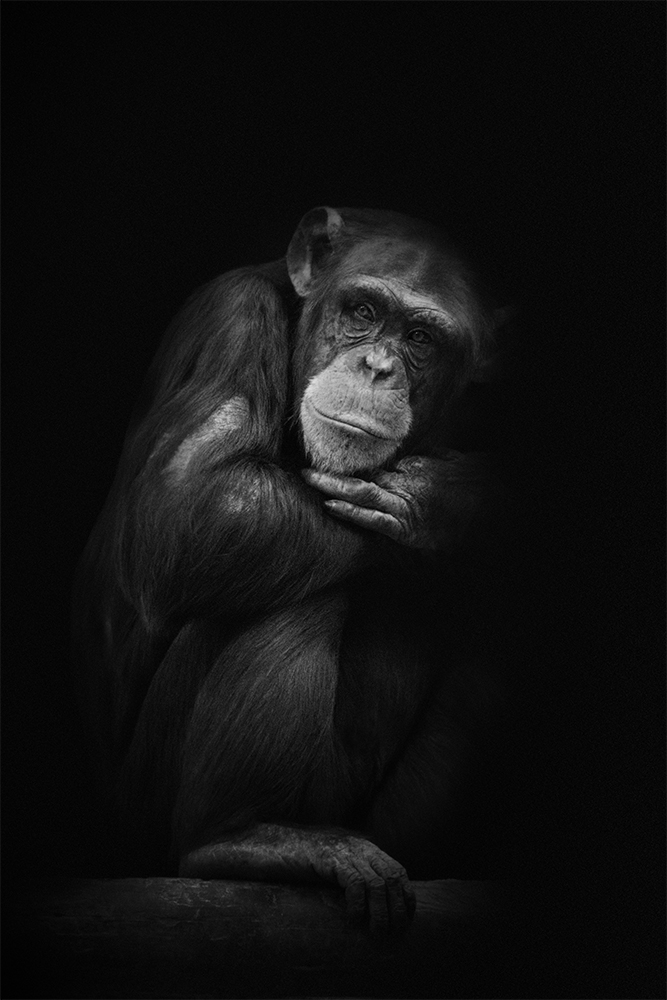 A new edit of my favorite photo of Mike. Such a beautiful head! He looks so great! Wow!