Been on the road for the third time with my new zoom lens, the Tamron SP 150-600mm. And now I am starting to get the hang of it. This time, at Naturzoo in Rheine, I took nice pictures. Finally I was able to take the photos, for which I previously lacked zoom. For example of the tigers in this zoo. And today they also cooperated nicely. Wonderful!
I still have a problem with the weight of the camera with lens. I have to grow muscle and / or invent something else. I'm still puzzling with that.
In Rheine they have 5 beautiful Sumatran tigers. Father, mother and 3 cubs born this year. Two ladies and a gentleman. They're no longer small, but they are so beautiful. At the moment you can see who the mother, son and daughters are by their big seize. But on the photos I have seen that you can also tell by the shape of the stripes. On the photo you simply cannot see how big they are.
This is mother Naga, she misses a piece of her ear. A beautiful tiger.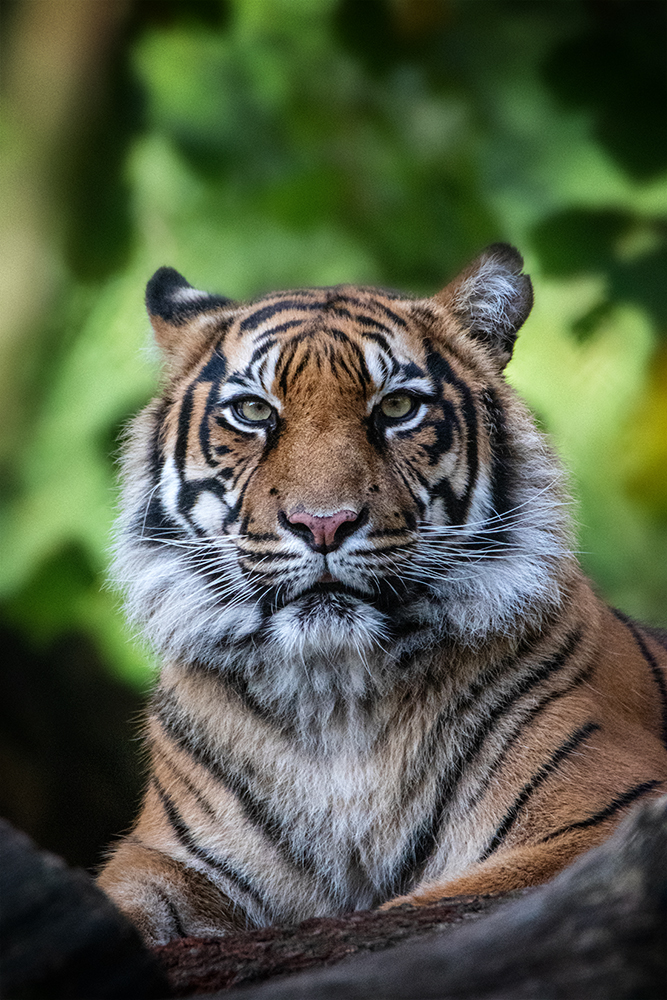 These are the daughters Zuma and Tipah. They often keep each other company and play together. To see the differences I mainly look at the lines above the right eye (for the viewer left).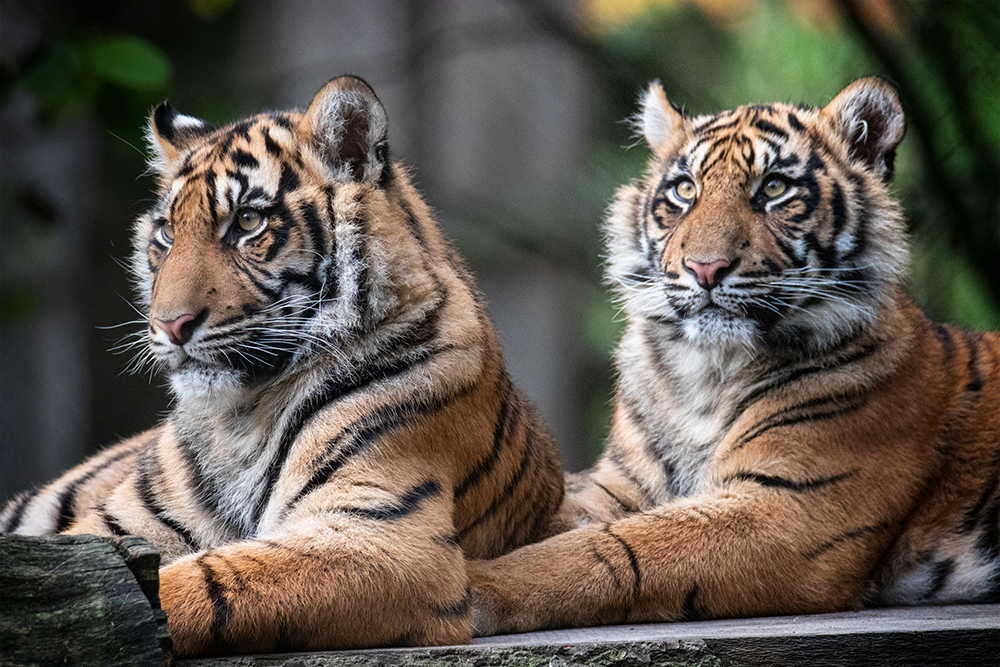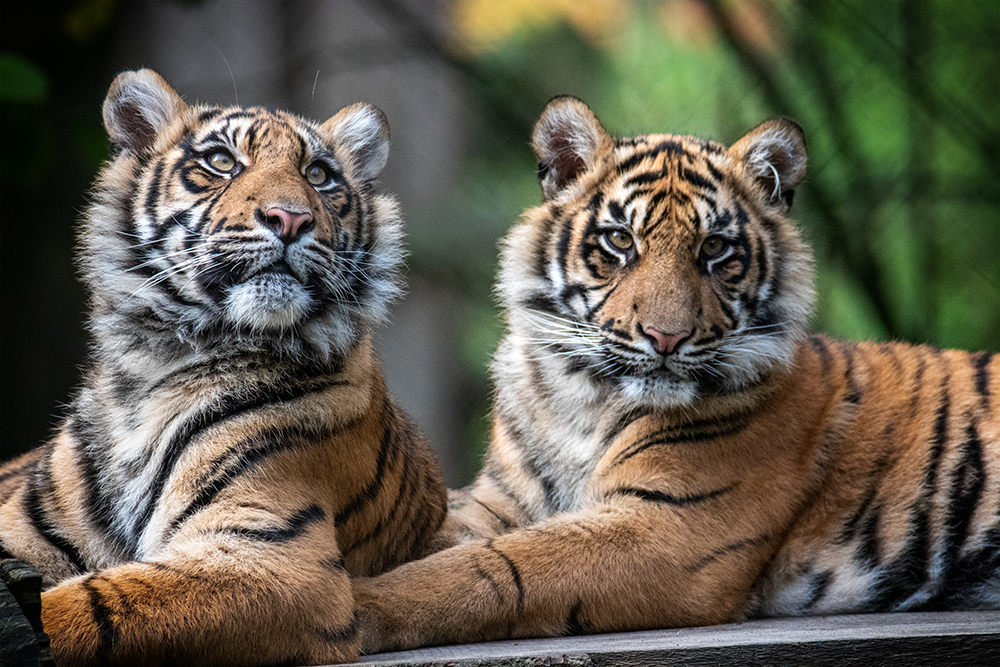 This is son Leopold.
He often keeps aloof.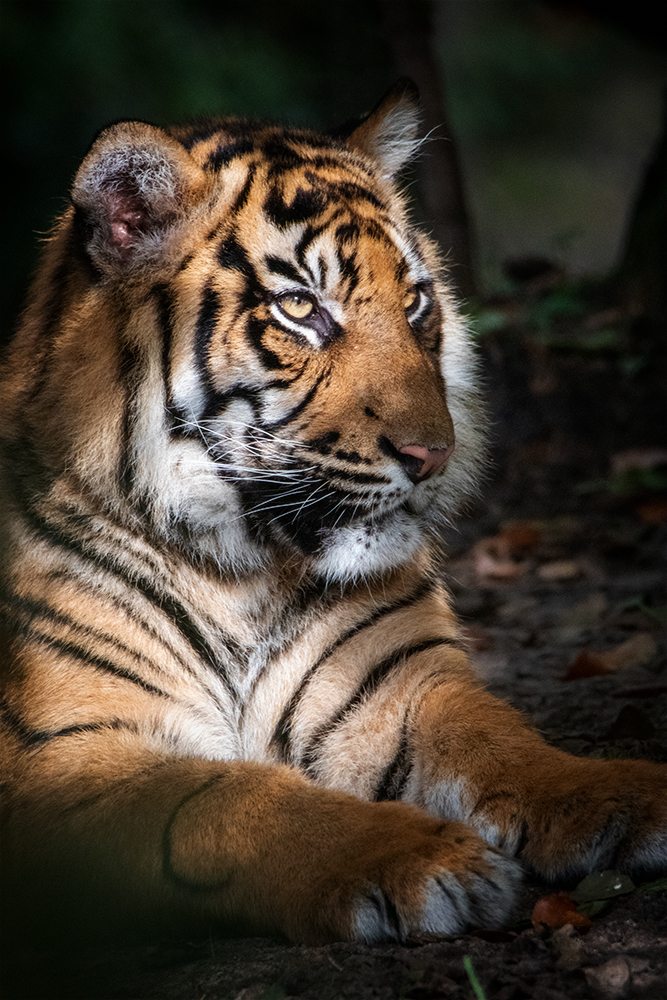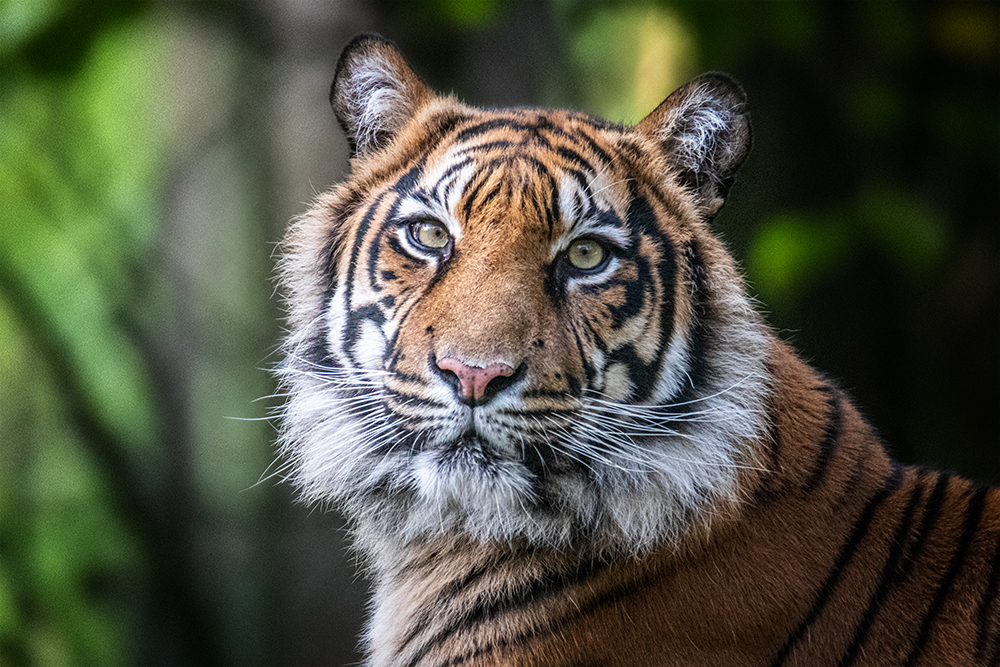 Mother Naga does everything to stay in shape. Where the nails are sharpened. A tough lady!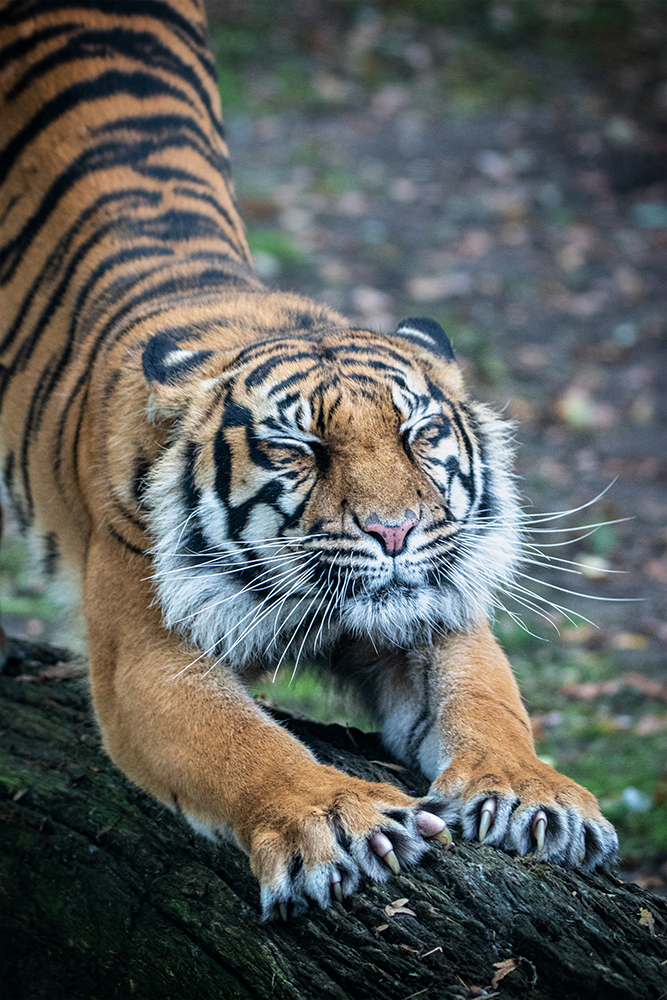 The daughters do not yet think of tough. Or it doesn't really work yet. This belongs more in the category: So cute, what a sweetheart 🙂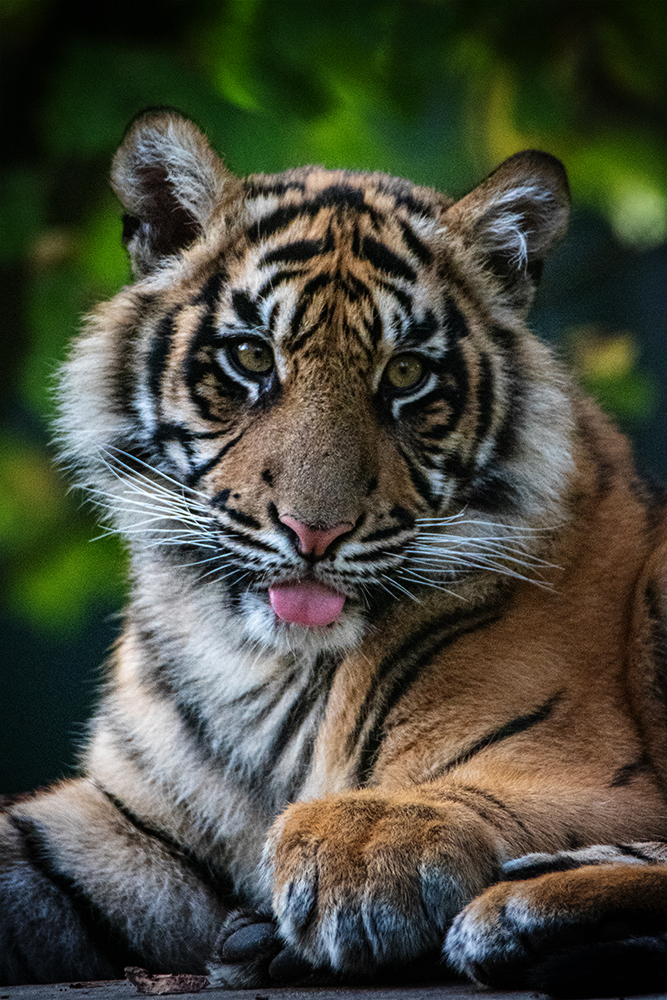 These photos were taken here: