Adult golden cheek gibbons are 60-80 cm long, weigh around 7 kilos and have no tail. Gold cheek gibbons reach an average age of 46 years. The males are black and the females are lighter in color. The young are initially the same color as their mother so that they do not stand out when they are hanging on their mother's belly. Then the young go black and when they grow up they the female get a lighter coat and the male stay black.
The golden cheek gibbon is found in wooded areas in among others Vietnam, Cambodia and Laos. Their survival is threatened by hunting. In Cambodia and Vietnam the gibbon is hunted for the pet trade and in Laos as food. Logging is also a problem. In the Netherlands you can see them in Burgers Zoo and Artis. All photos have been made at Burgers Zoo in the last couple of years.
These monkeys look so sweet and good-natured. Sometimes a bit sad, but that is mainly because of the shape of their face. It is wonderful to see how they swing through the trees.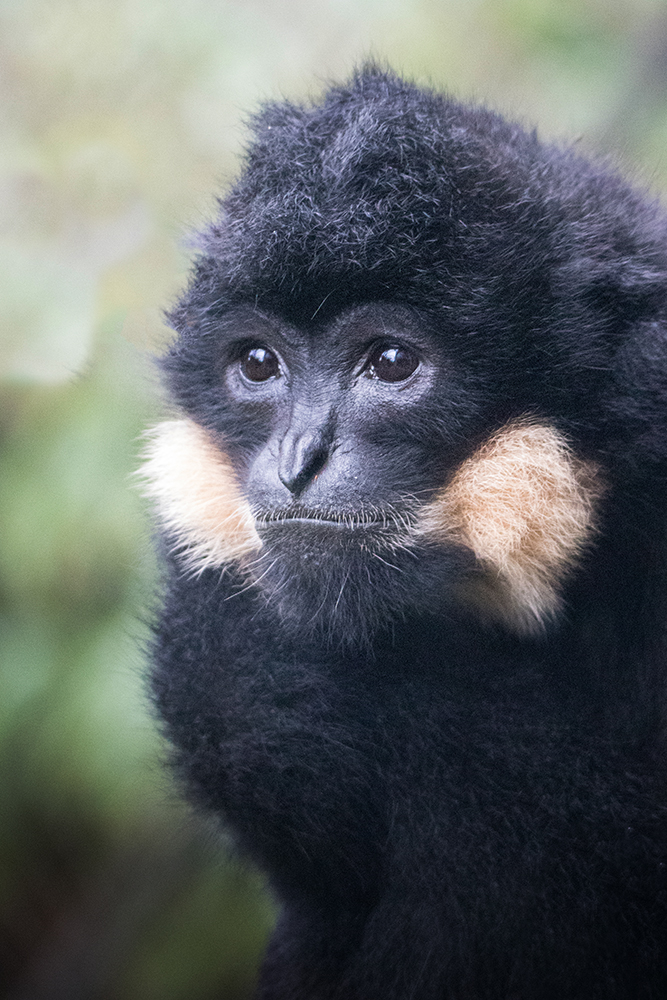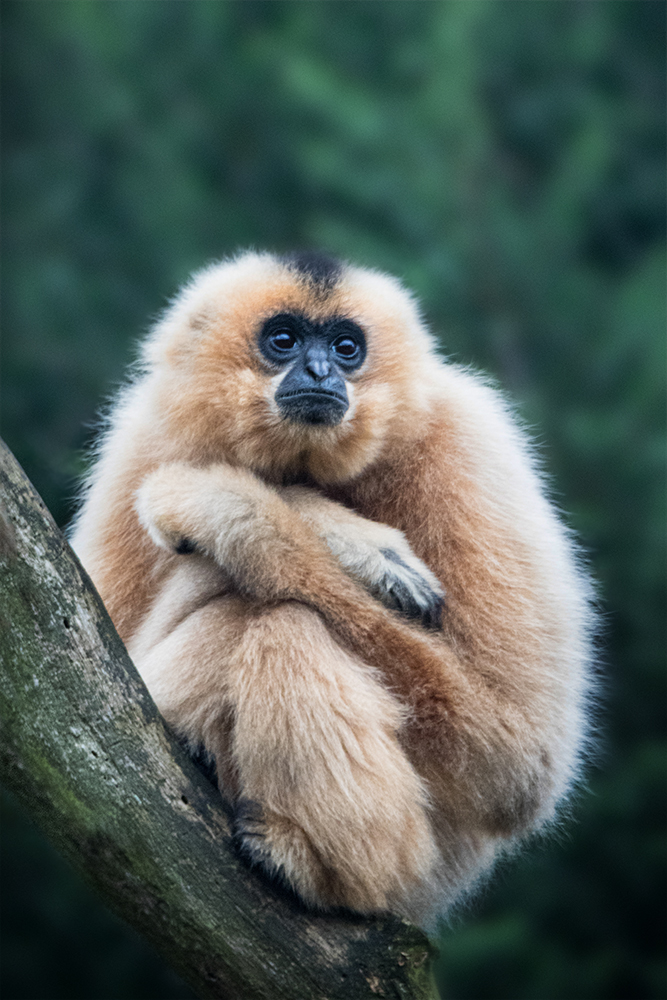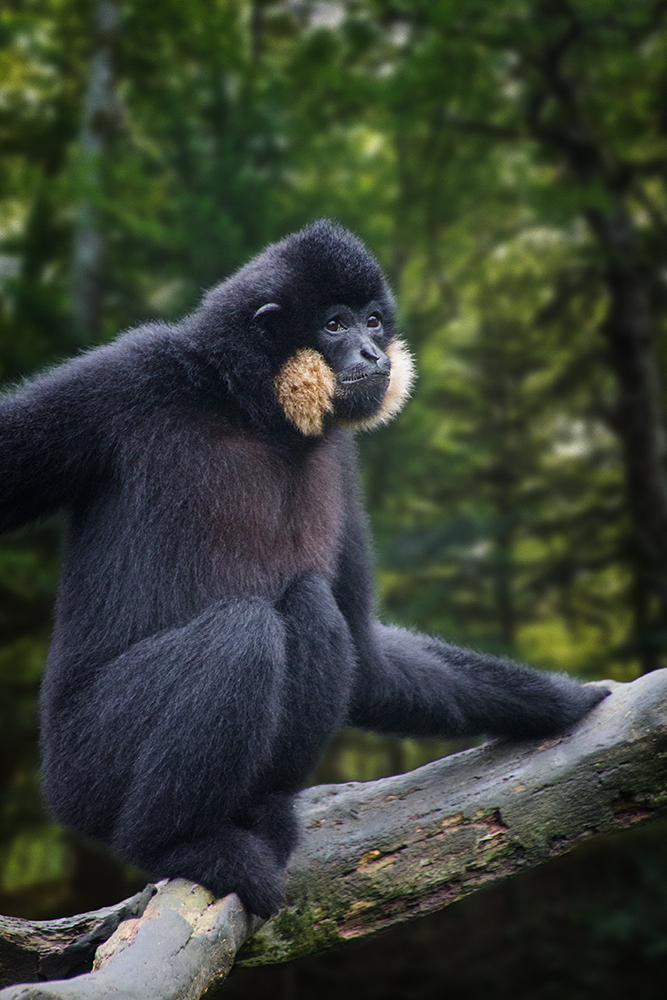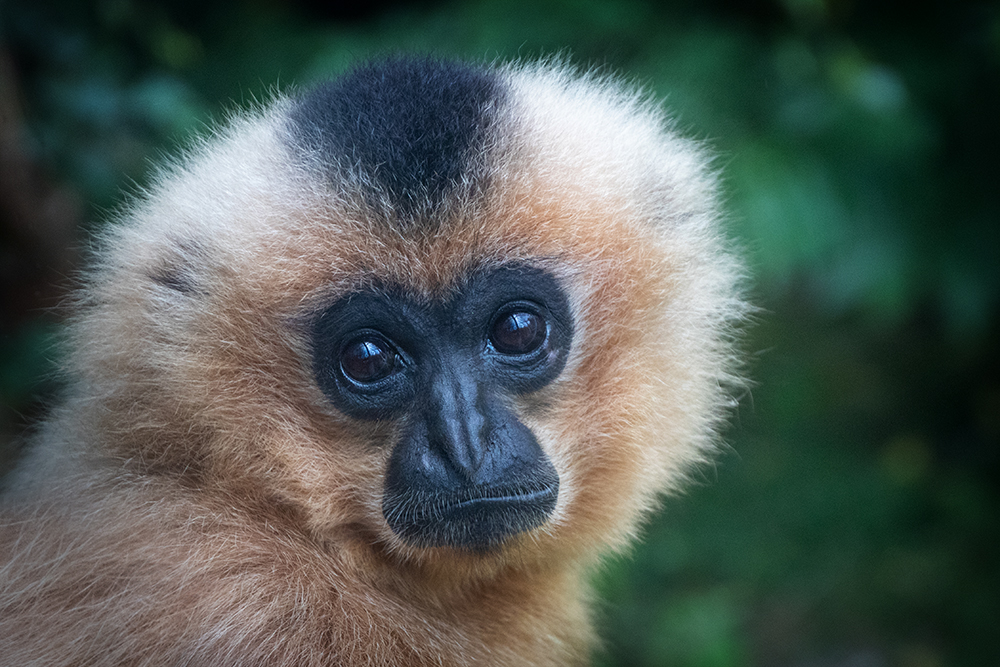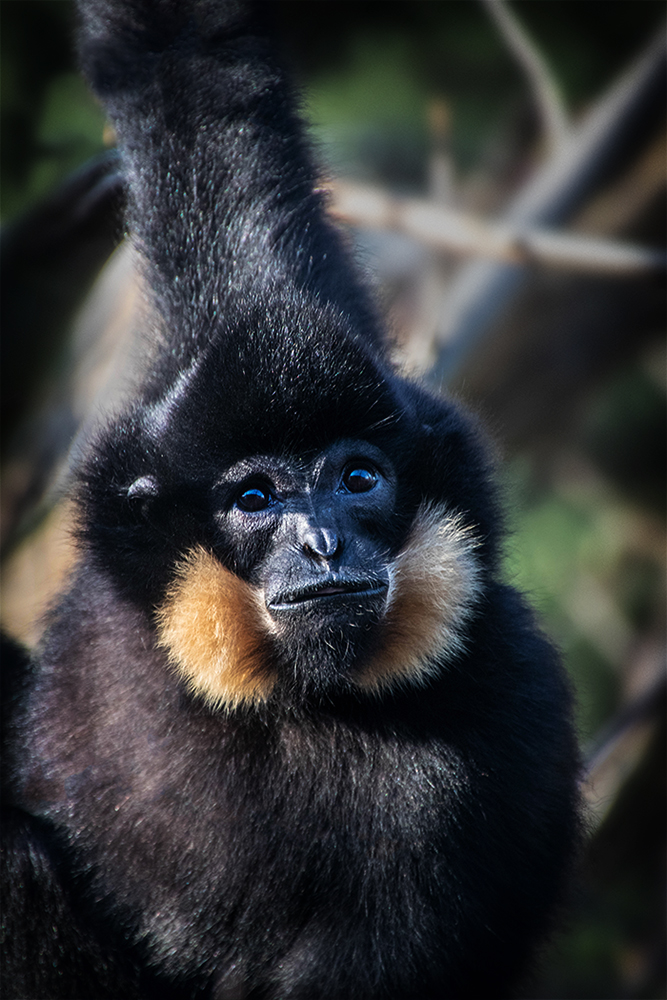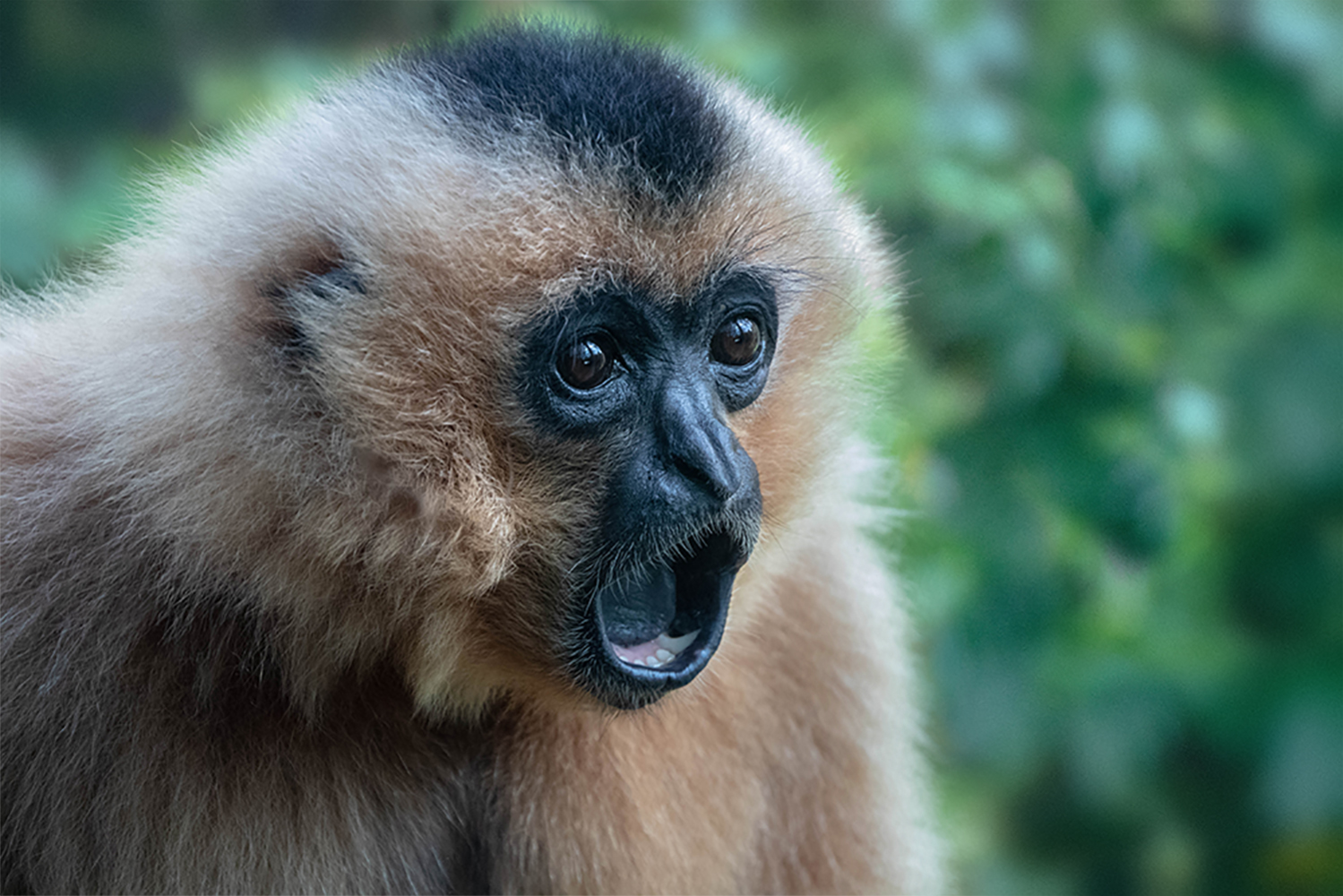 These photos were taken here: