Today I went to Burgers Zoo again. Main reason: now really photograph animals in their environment and if possible on the move. The weather was beautiful. It was cold though. But I was lucky. There was a lot to see in the Safari area.
My first post of today's photos is about rhinos. In Burgers Zoo they have a large group of broad lip or white rhinos. With the birth of a calf on January 16, 2020 there are now 8. Since 1998 no fewer than 11 young have been born. Top!
I share 5 photos that I have converted to monochrome in Silver Efex Pro.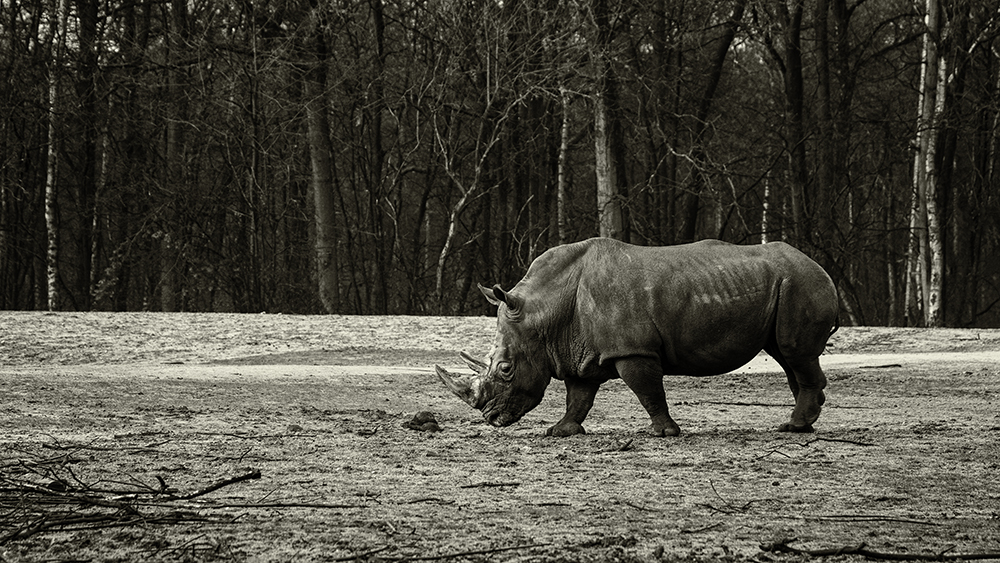 On this photo you can clearly see why this is called a wide-lip rhino.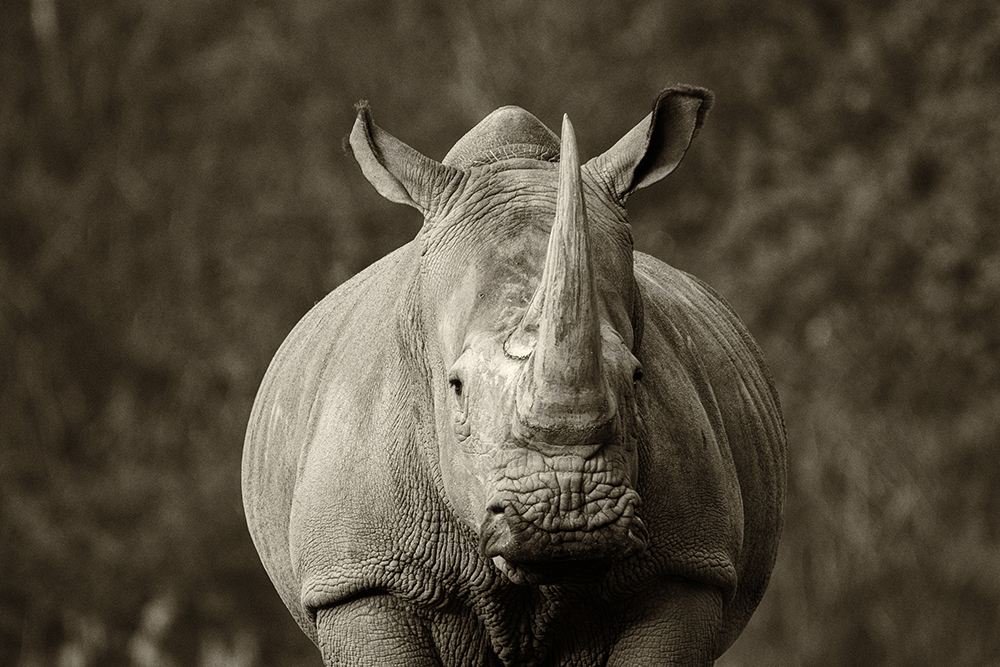 The young that you see in this photo was born in August 2019.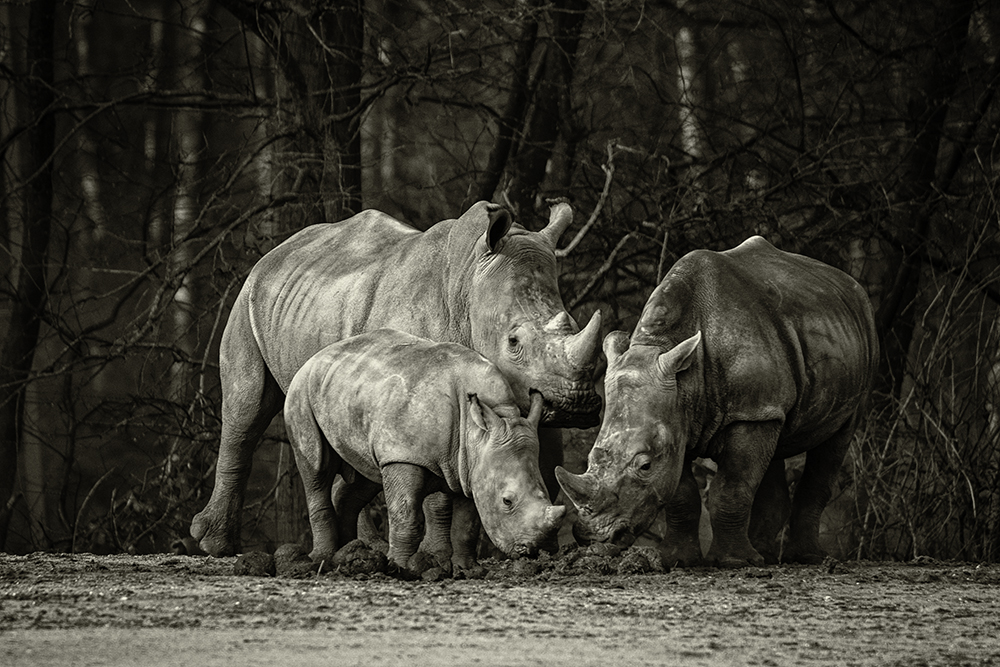 I think you can safely say that the rhinos in Burgers Zoo are doing well. They have a large area that they share with animals that they also encounter in the wild. I think it comes very close to living in the wild, with a big difference: they are safe here. I sometimes doubt whether we humans have the right to lock up animals in a zoo. The question whether a zoo is OK was also asked to Jane Goodall when it comes to chimpanzees. She indicated that animals that are seriously threatened in the wild and are victims of what people do may be better off in a zoo. Provided, of course, that it is a good zoo that offers those animals a good life. I agree.
I am convinced that the animals are doing well at Burgers Zoo. Almost all have beautiful spacious accommodation. They look good and show very natural behavior. These rhinos are in great danger of being killed for the horn in the wild. And all because of superstition and greed of people. It is sad, but I think the rhinos are better off in Burgers Zoo.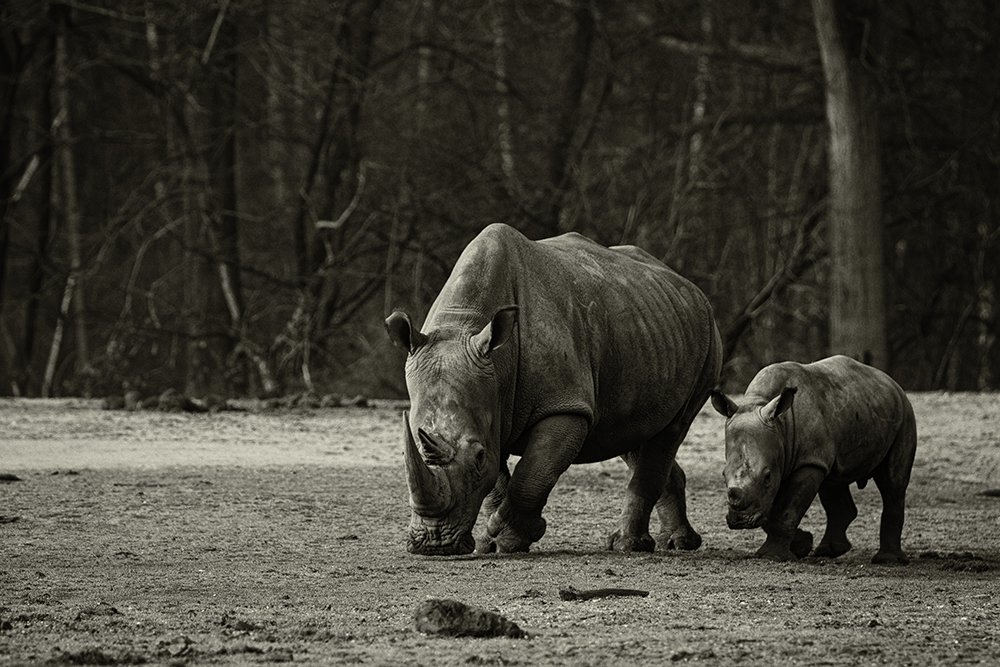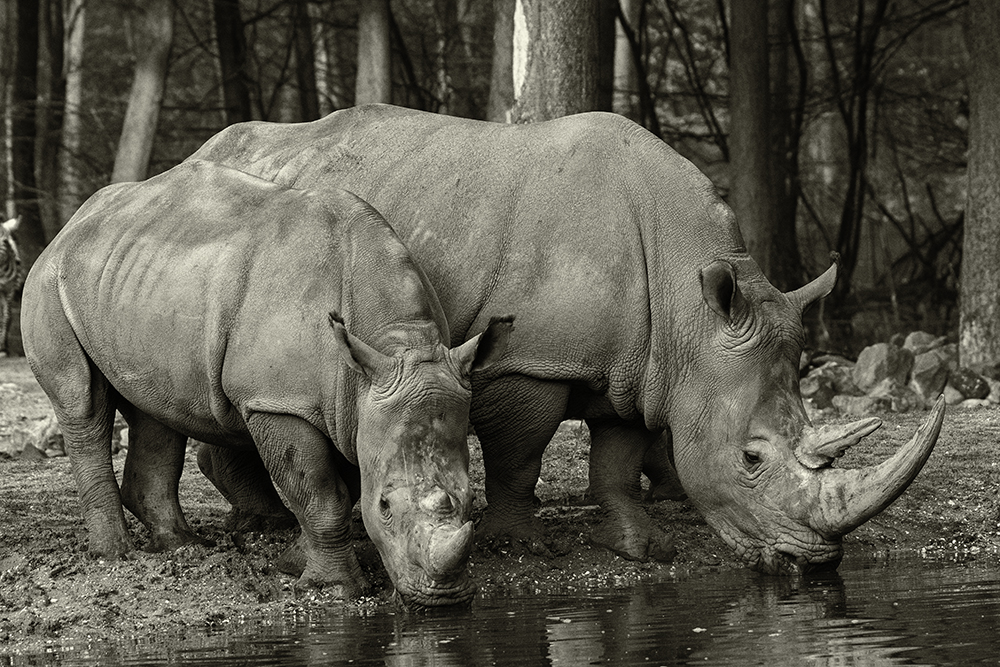 These photos were taken here: