A post with photos of Orangutans taken at Allwetterzoo in Münster, Germany. A beautiful modern zoo, where animals are spacious and beautifully housed. Both inside and outside. Because many paths are covered, this zoo lives up to its name. Suitable for all types of weather.
The name orangutan comes from the Malaysian Orang Hutan which means forest man. The name is shortened outside of Indonesia to orang, a word that means human in Indonesia. And nothing human is strange to the Orangutan. I have enjoyed them for a long time.
La la la laaa 🙂 Not really a song, but it seems funny. Something was stuck to the palate, I think. She had strange faces for a long time and was busy with her tongue.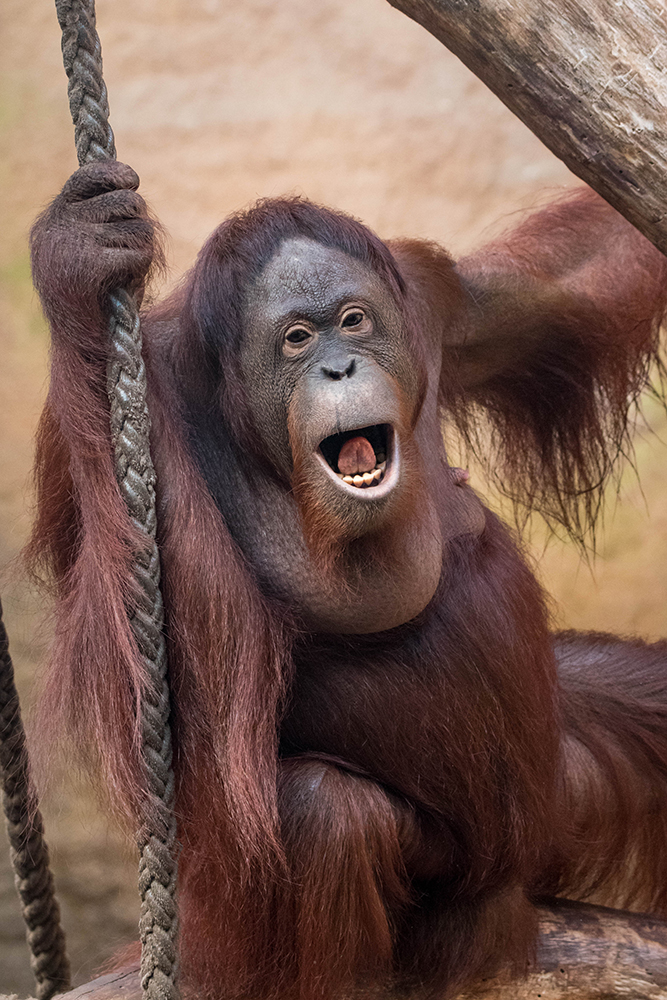 Just woke up, still enjoying the homemade bed.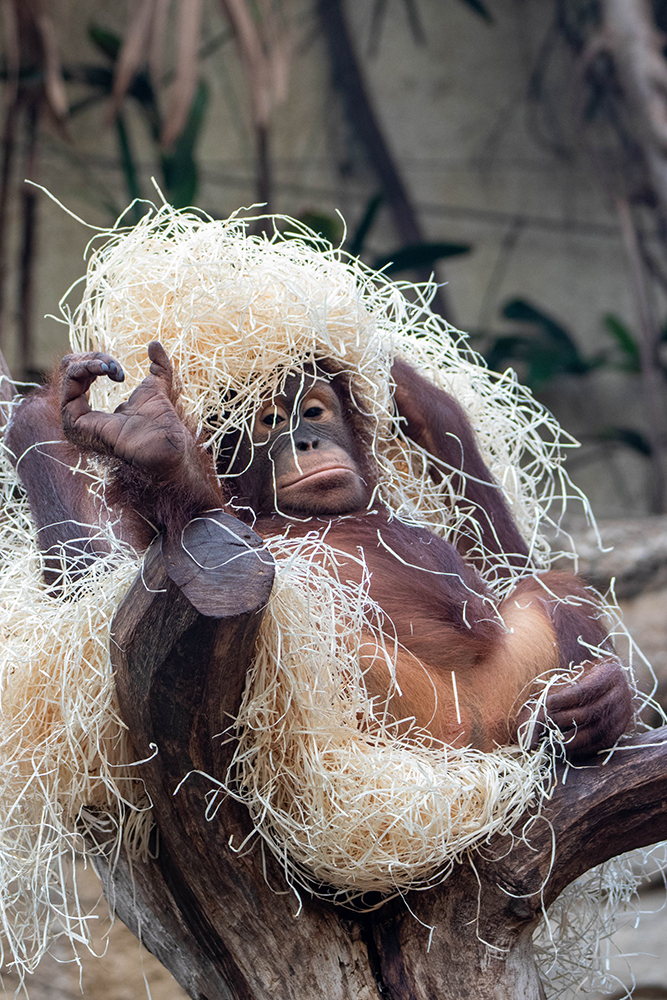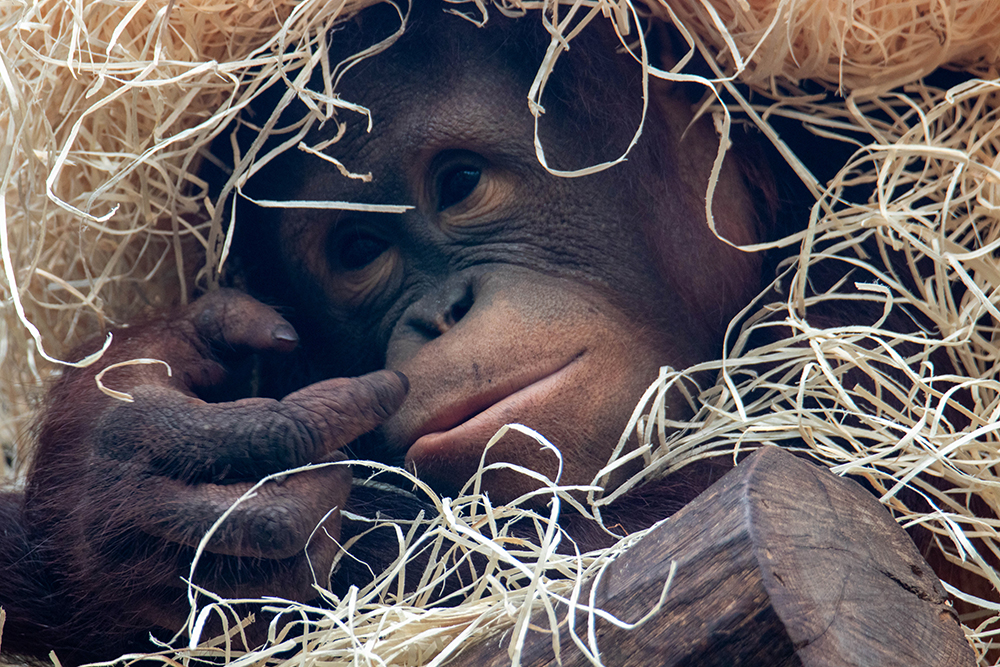 Nicely hanging around and sway.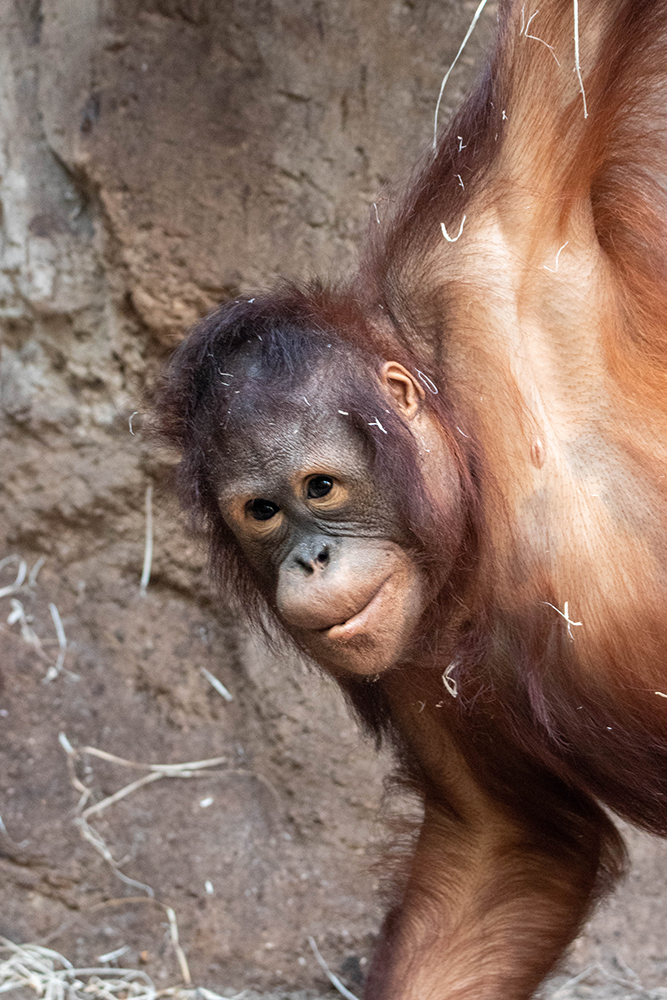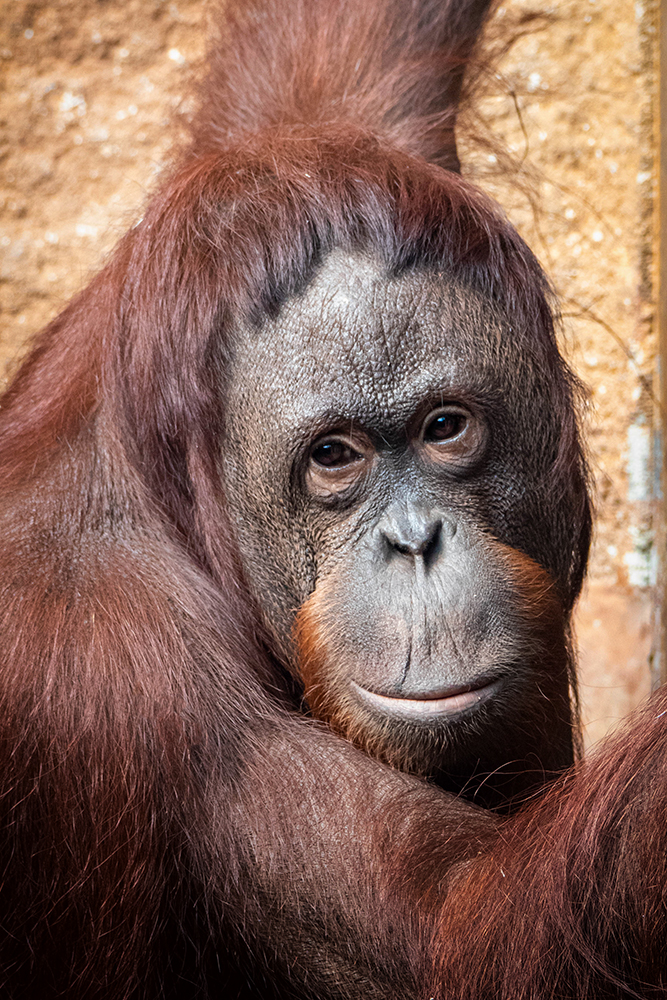 Nothing human is strange to them ………. 🙂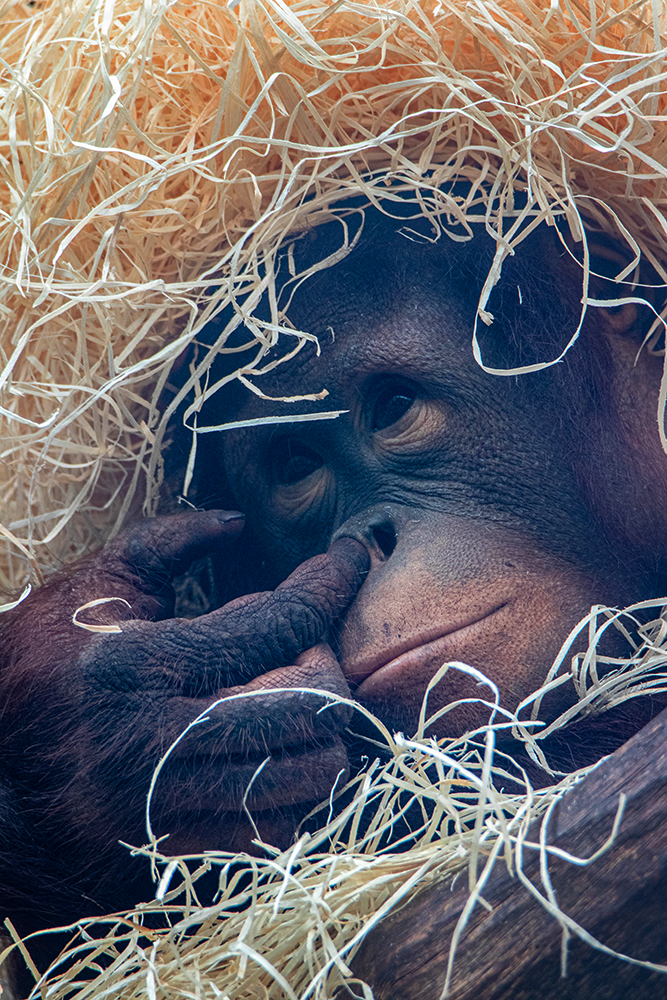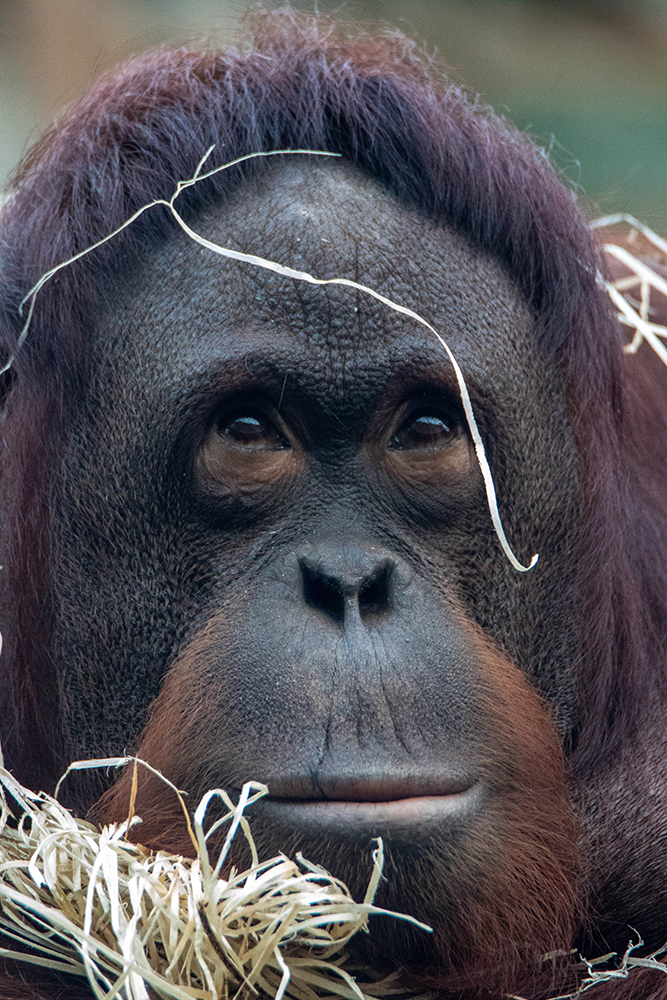 These photos were taken here: