Yesterday I went to Osnabrück Zoo for the second time. The first time was in 2018. A large beautiful zoo, where most animals are beautifully spacious and well-housed. In addition, new enclosures are being built. There are many animal species: beautiful primates, big cats, etc. I have been staring at the chimpanzee for a long time. The indoor area is also great. The Dutch zoos could take an example of this. The indoor enclosures of the chimpanzees in Burgers Zoo and Amersfoort are spacious, but mainly of concrete and tiles. Photos of the chimpanzees will follow in another post.
I share some portraits. (Yes, unfortunately I couldn't help shooting my portrait photography again.) I have taken out a subscription for 2020 at this zoo. More will follow this year. Hopefully something else than portraits.
When I saw this animal, I thought: a small kind of lama. What a beautiful and sweet face 🙂 It turned out to be a Vicuña. Never heard of it. They belong to the same family as the lama, camel and dromedary.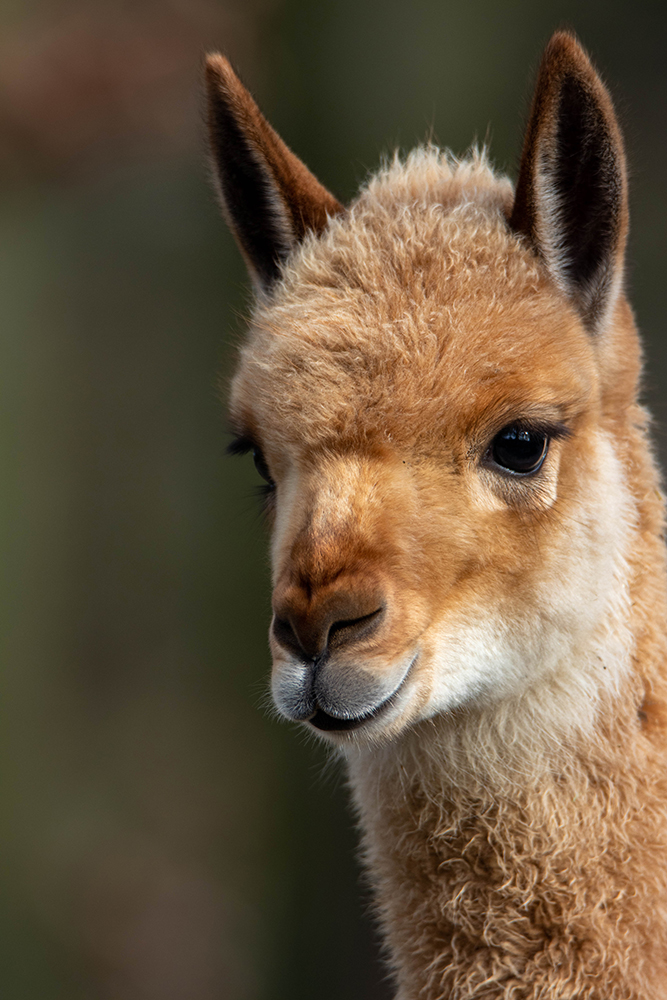 This is dad White crowned mangabey. He is the proud head of a family with animals of all ages. Nice group, fun to watch.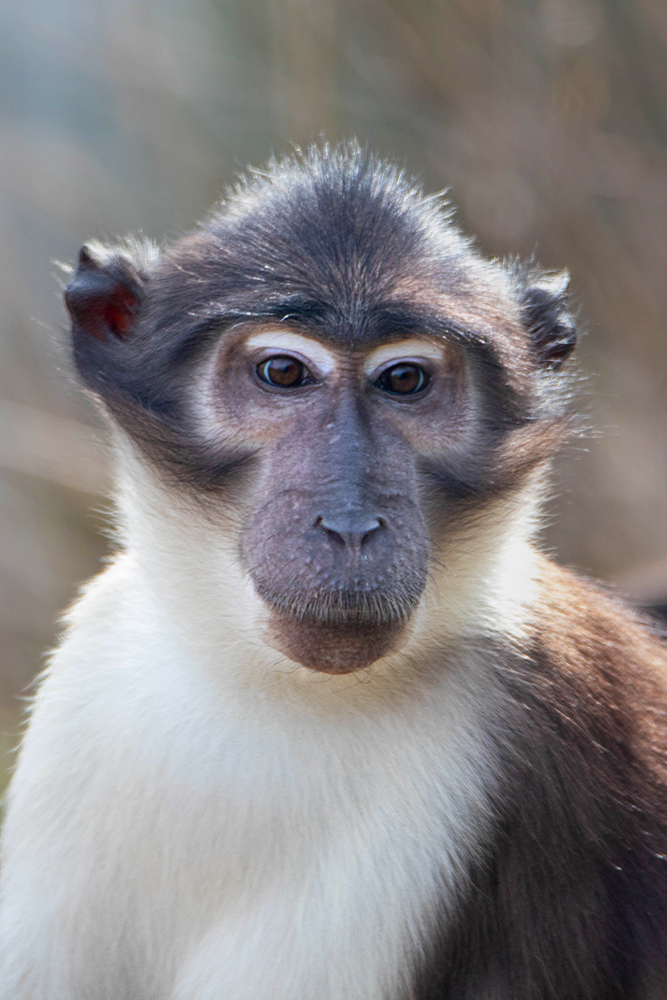 This Sumatran tiger really is angry. Often the photos you see are of a yawning tiger. This one just had a collision with another tiger. That happened right in front of me, and yes, too close for my zoom lens unfortunately.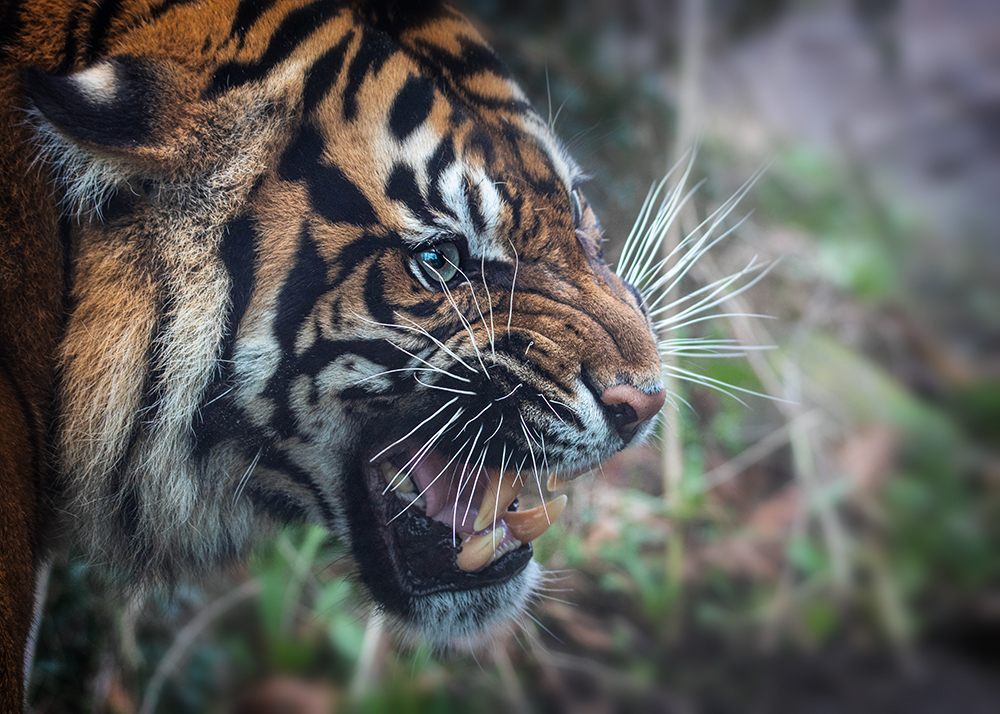 I also enjoyed this. This little Pig-tailed macaque baby. It moved a little strange and awkward. Maybe because it is still very small, but it still looked strange. Very sweet of course. Unfortunately the window was filthy and the baby was too close behind it. I have done a lot of work on the photo to make it visible. Blurry, grainy, spotty, but here he is.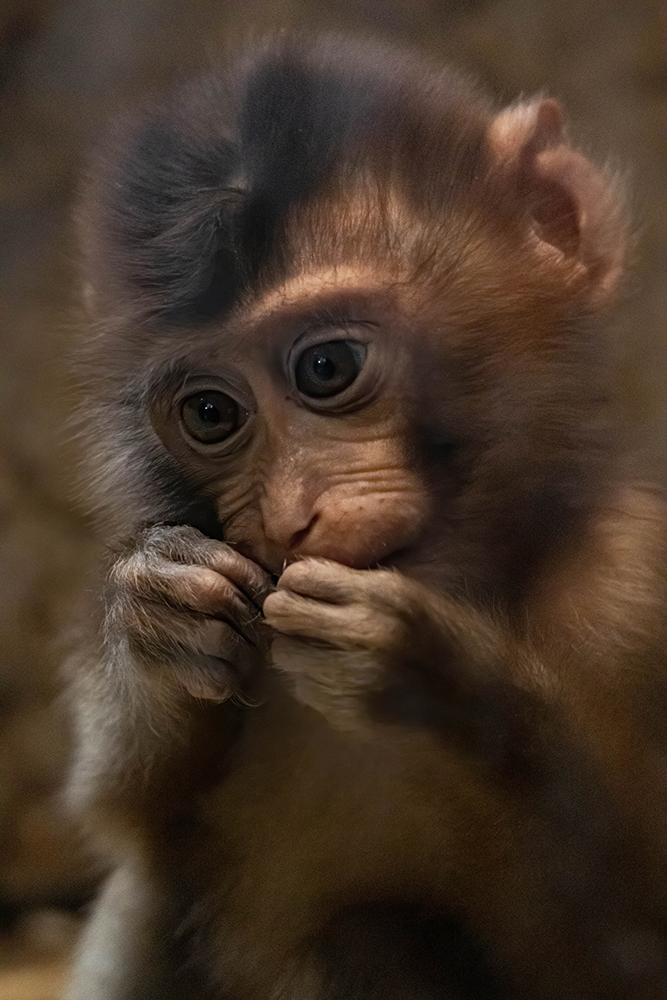 The first pink / orange feathers are visible. Furthermore, it is a bit of an "ugly duckling". Wait till I grow up 🙂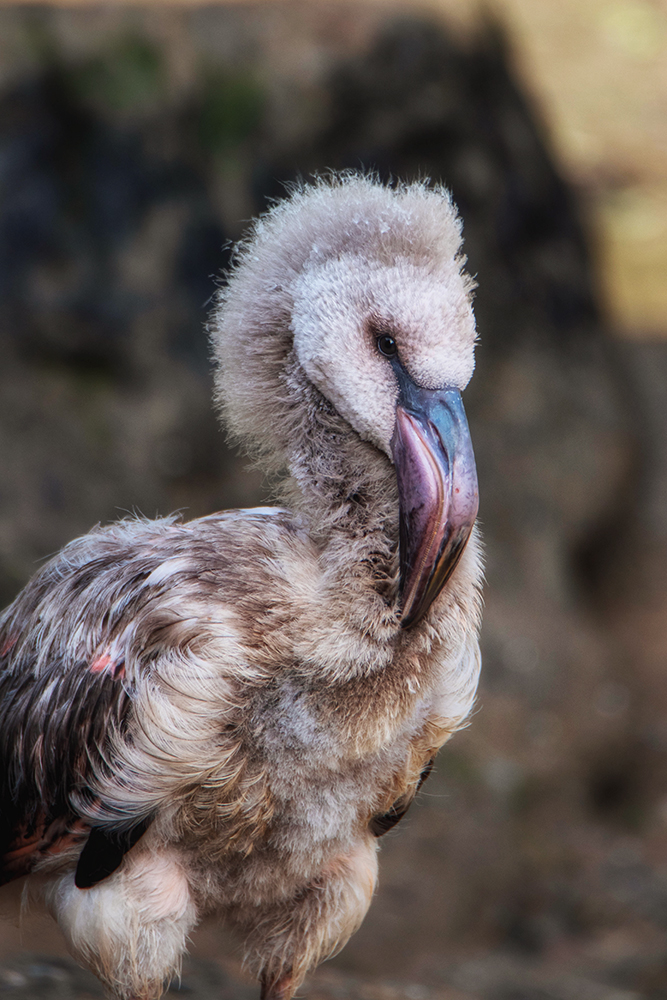 A little ray of sunshine. This Drill with colorful chin and buttocks probably didn't have a good day. He was always in this way under a shelter, while his group was busy. Maybe next time. He is related to the Mandrill and the Baboon, but also a bit different.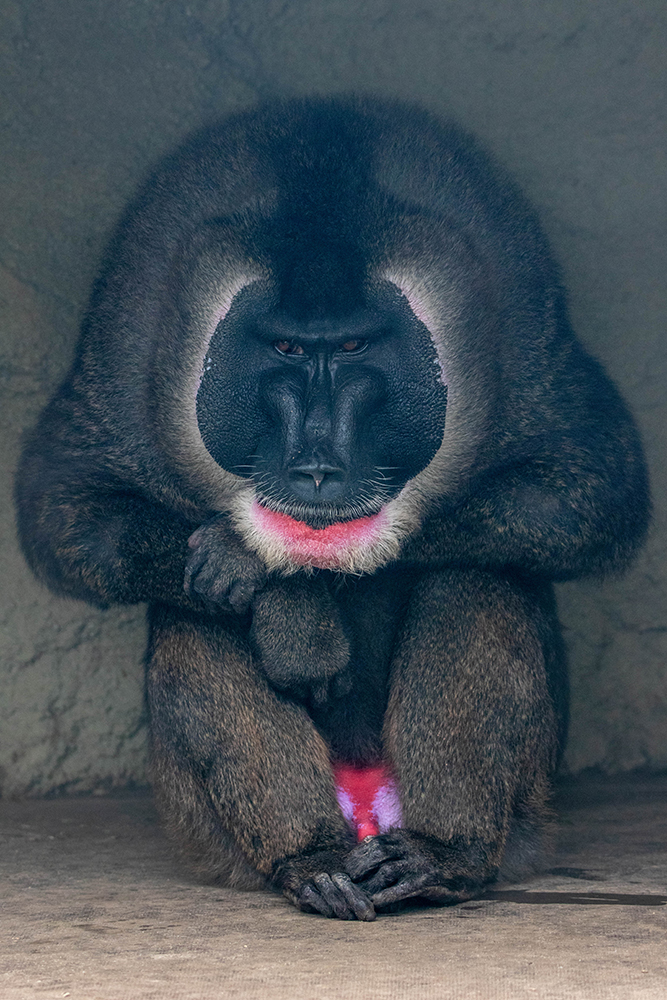 One of the huge lions in Osnabrück Zoo. I don't know if they really are that much bigger, if it was an optical illusion, or if it is a special species. They are very beautiful.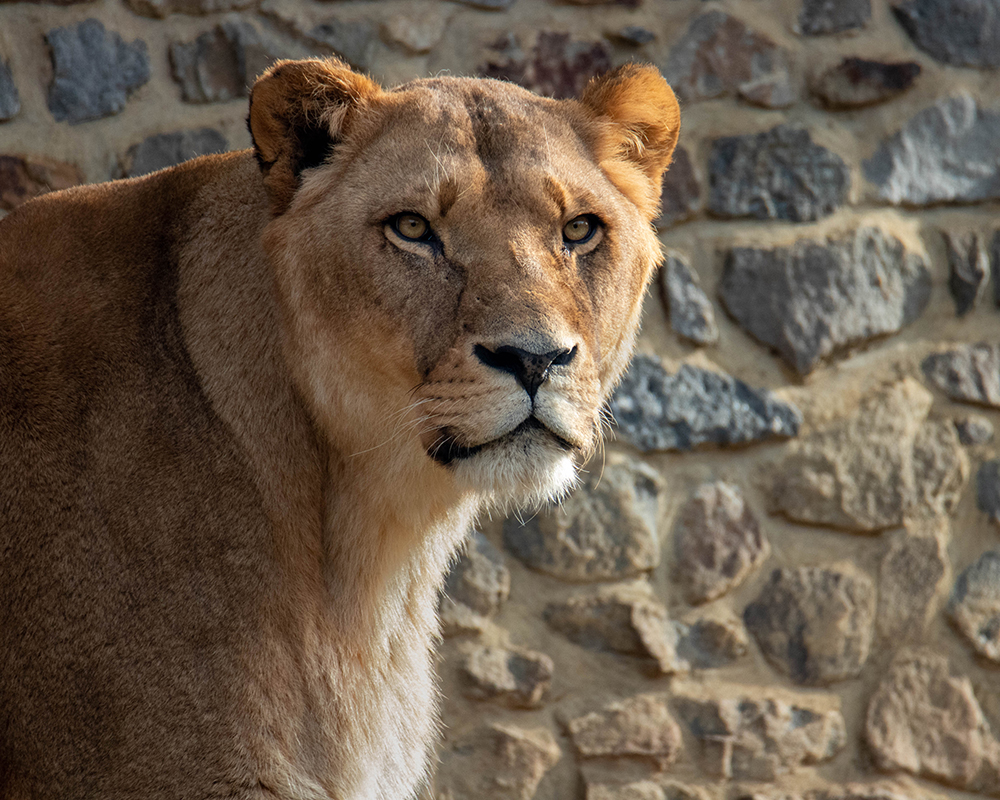 These photos were taken here: