Summer break and therefore a lot of time to photograph and edit photos. I have visited quite a few zoos in the past few weeks, including two times Allwetter Zoo in Münster. A beautiful zoo with beautiful animals. There are several cheetahs that have a lot of space. Of course I had to photograph them as a fan of big cats.
During this summer break I also took part in Gurushot.com again temporarily. In fact, I don't like the system that is all about making money, without quality being important. You can't get ahead without purchasing Swaps. That is why I stopped when I became Guru (and that was the highest attainable then). If you are Guru you can organize a challenge. However, the subject must be approved. My subject was rejected because "not enough people could participate" and that did not fit the earnings model. My subject was not very complicated, but I had made some demands on the photos, so that only animal-friendly situations could participate. Primates, but not chained, dressed, as pets, etc. That did not fit the ideas of Gurushot. That lack of moral awareness did not fit my ideas. I will therefore not organize a challenge that may lead to animals being treated incorrectly for a photo.
What Gurushot does for me is that it challenges me to do other new things with my photos. That is why I'll also participate in my last holiday week. Then again I'll quit.
For a monochrome challenge, I made these high key, monochrome adaptations of my photos of cheetahs in Allwetter Zoo.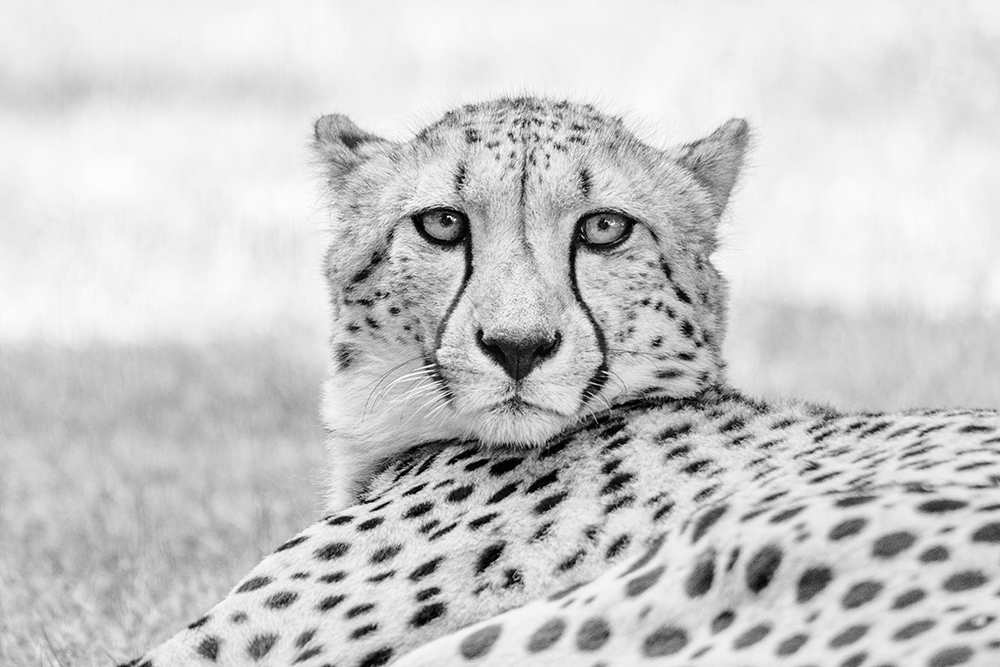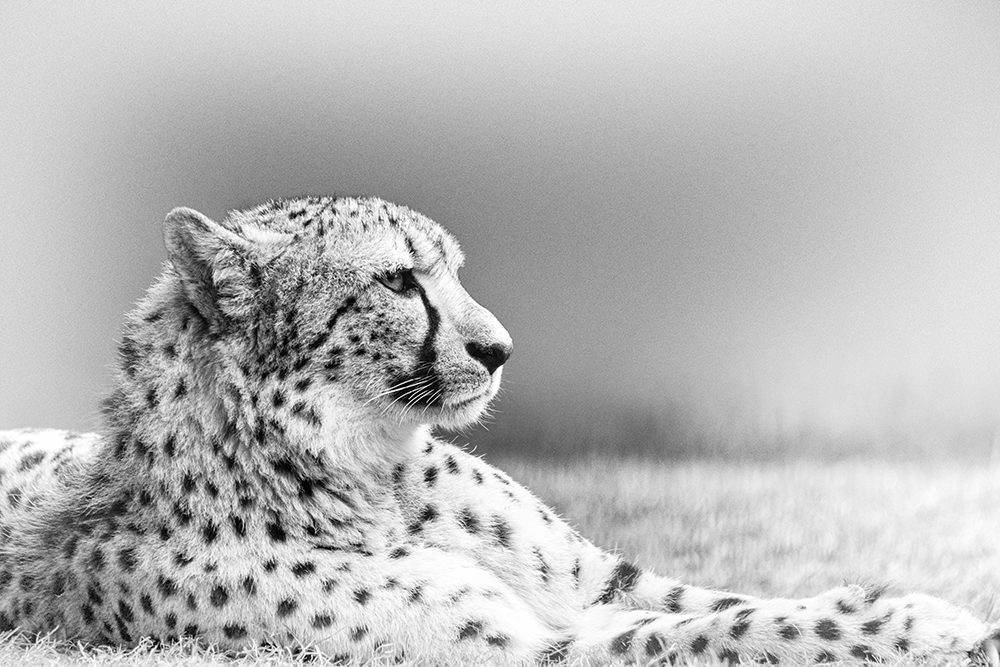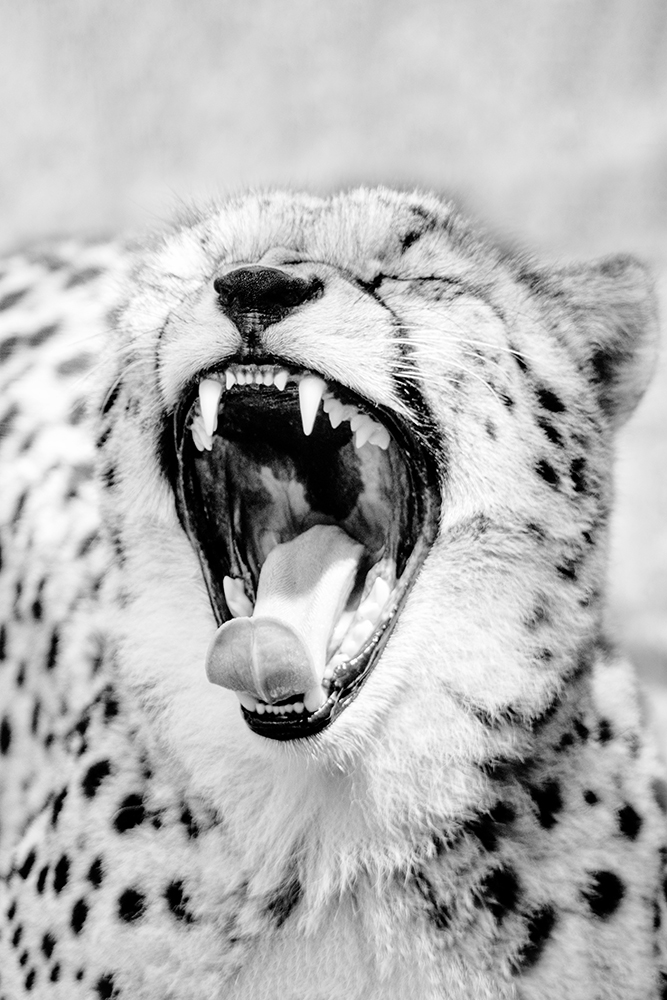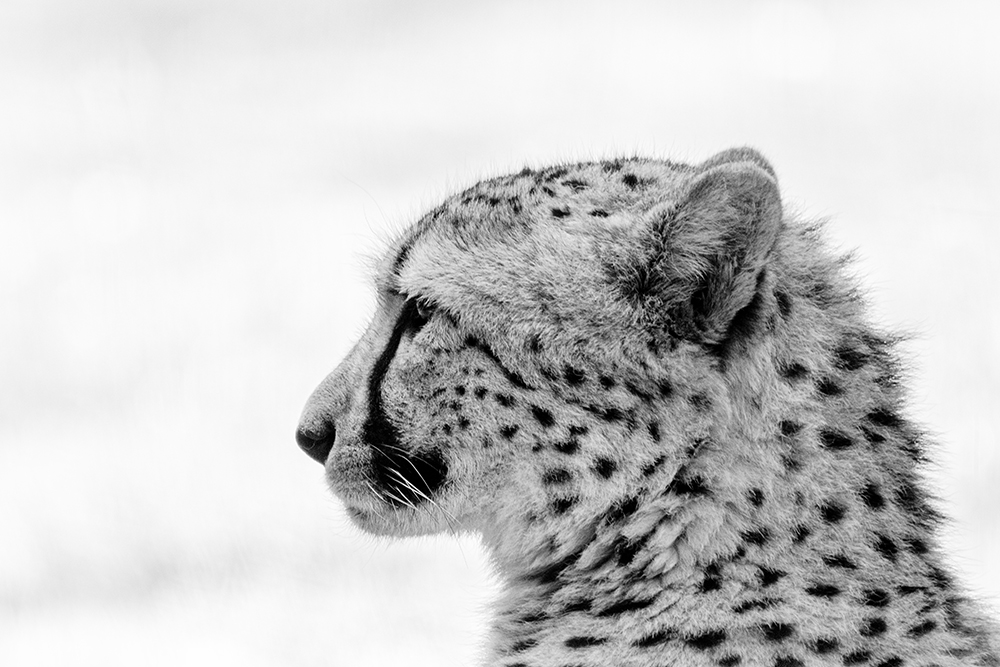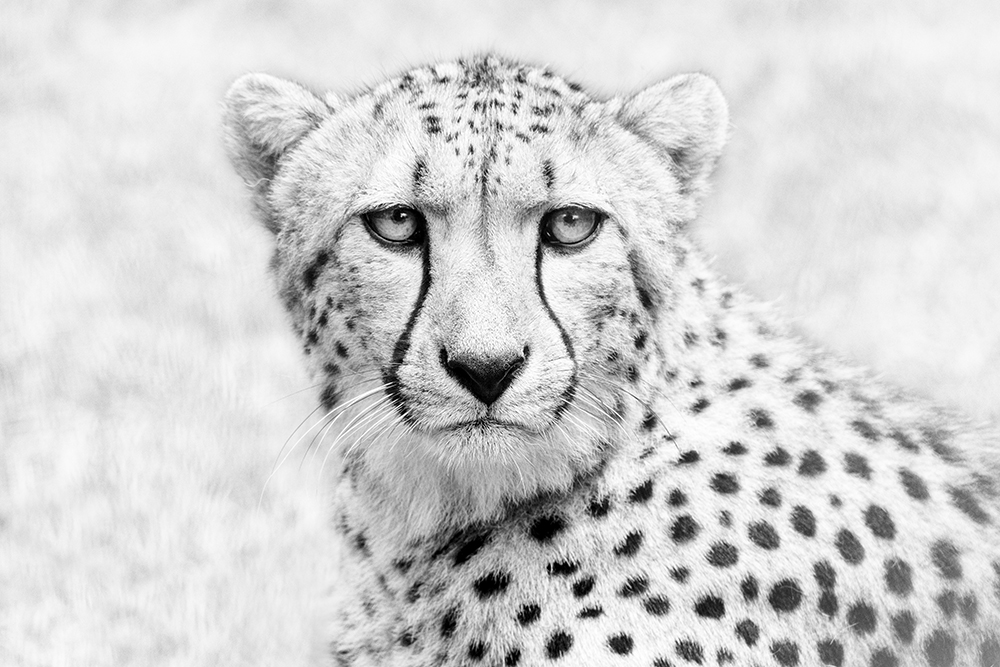 These photos were taken here: