After a while of being far too busy, finally vacation. Time for taking pictures and editing. I took the photos in this blog in the Orchideeënhoeve. A series with scarlet macaws, new residents of the park. They are beautiful birds, but they have to do something for that.
Like other birds, macaws spend a lot of time grooming their plumage. That is important to be able to fly, for waterfowl to float and of course to look great.
All feathers are taken care of, the red…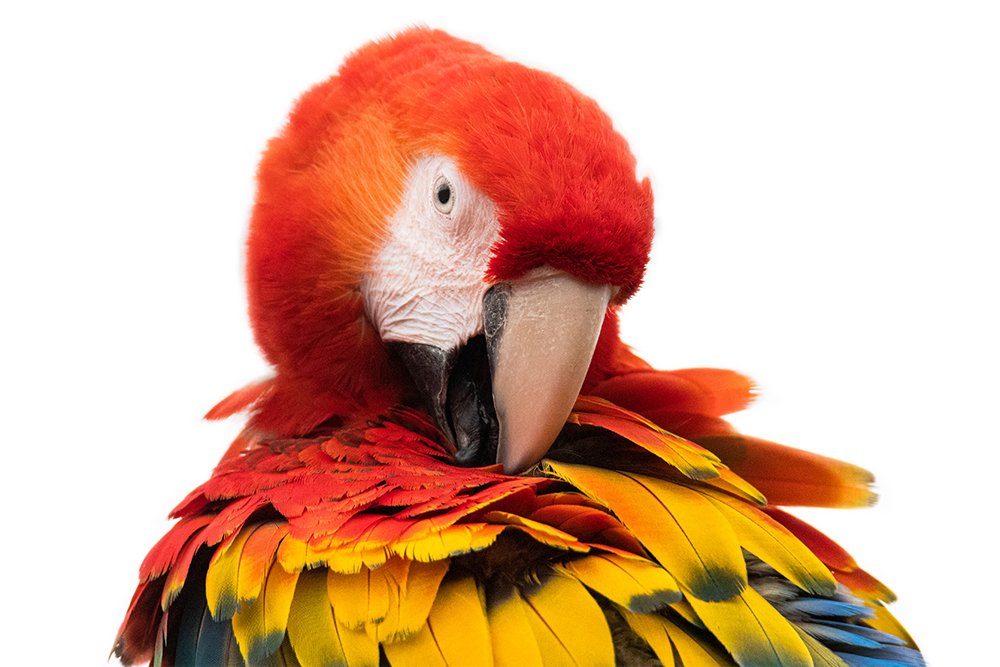 The blue ones …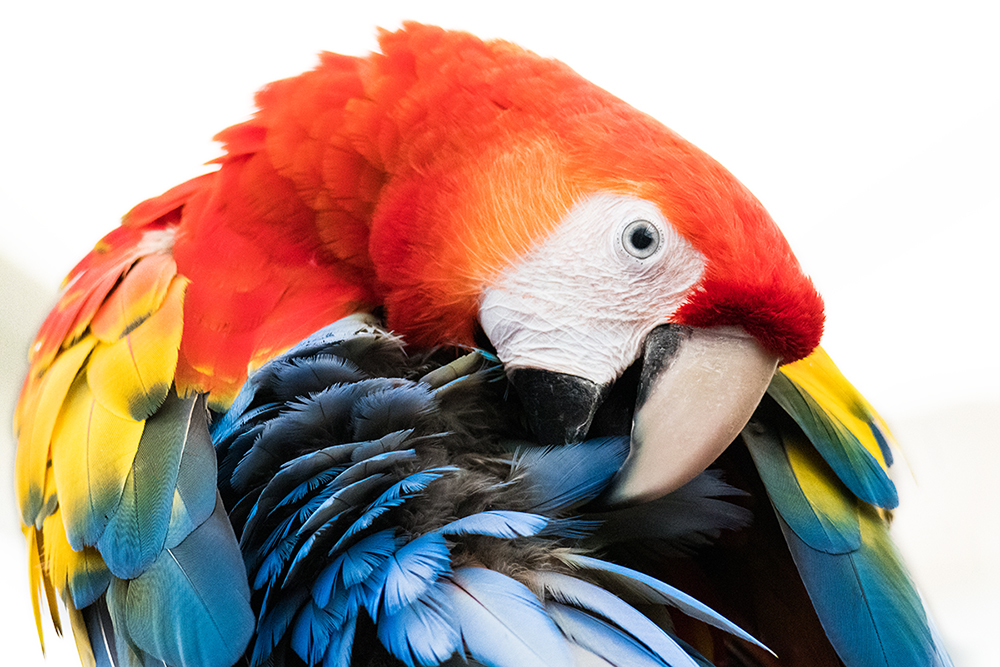 And of course to the very end.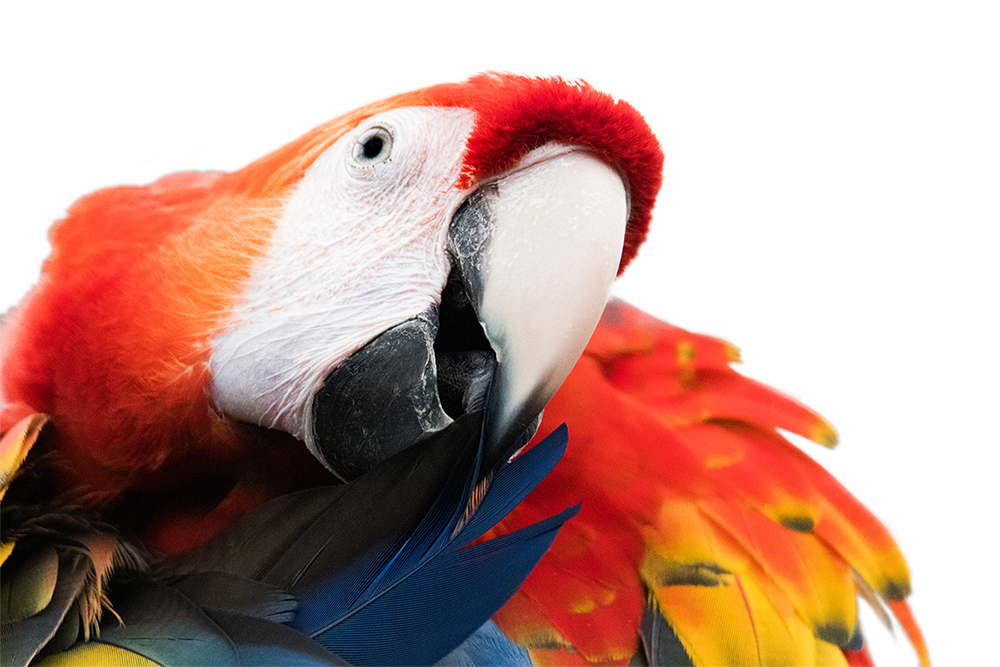 The wings are also up for a cleaning.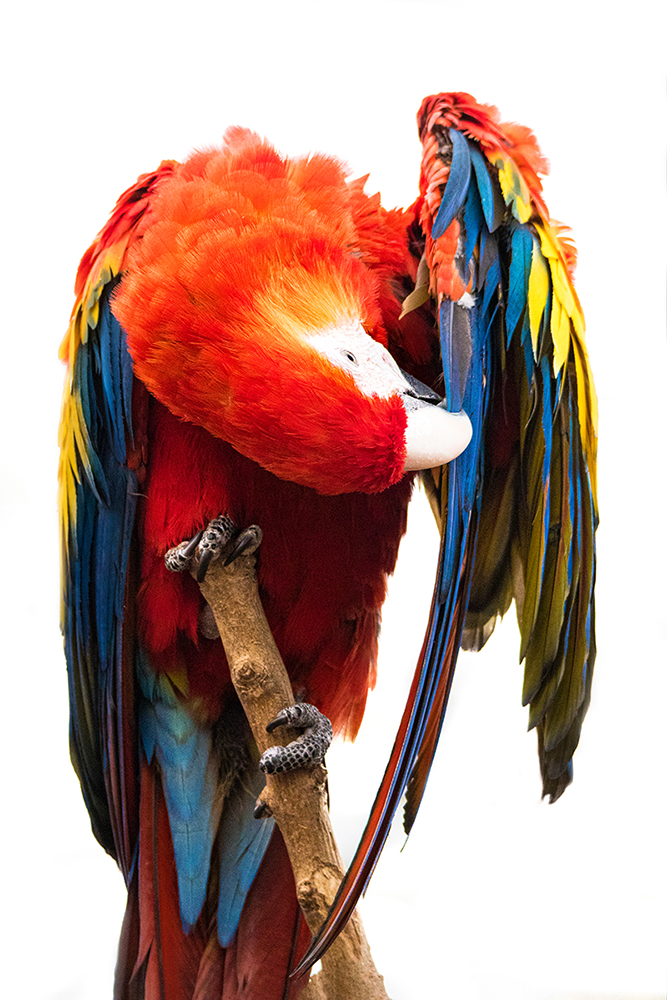 You can also help each other with it, but whether you have to hold your partner in a hold…..?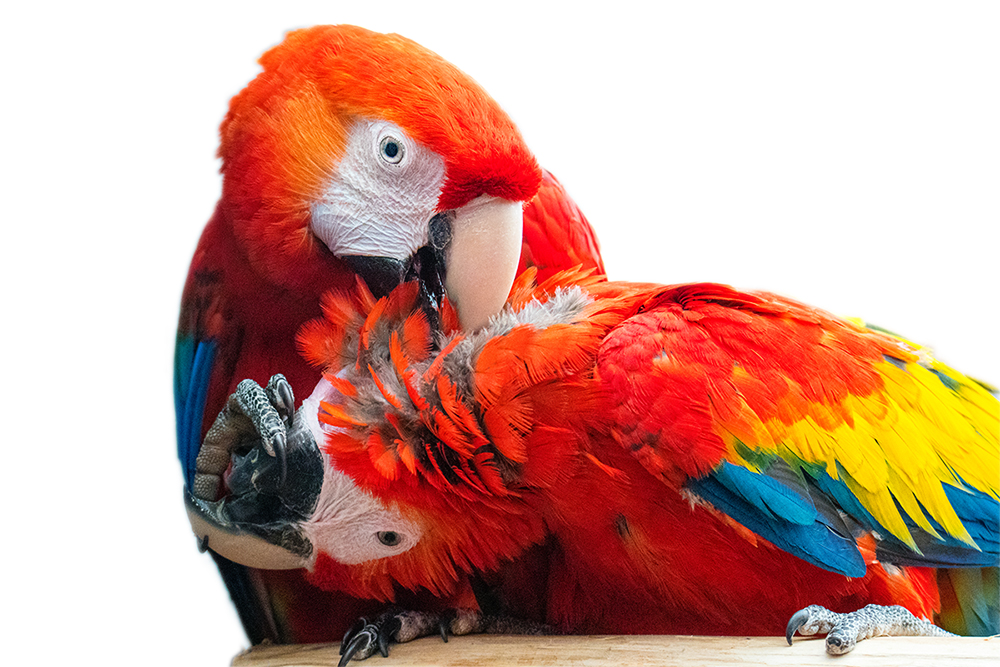 And when you're done, you can enjoy a tasty snack.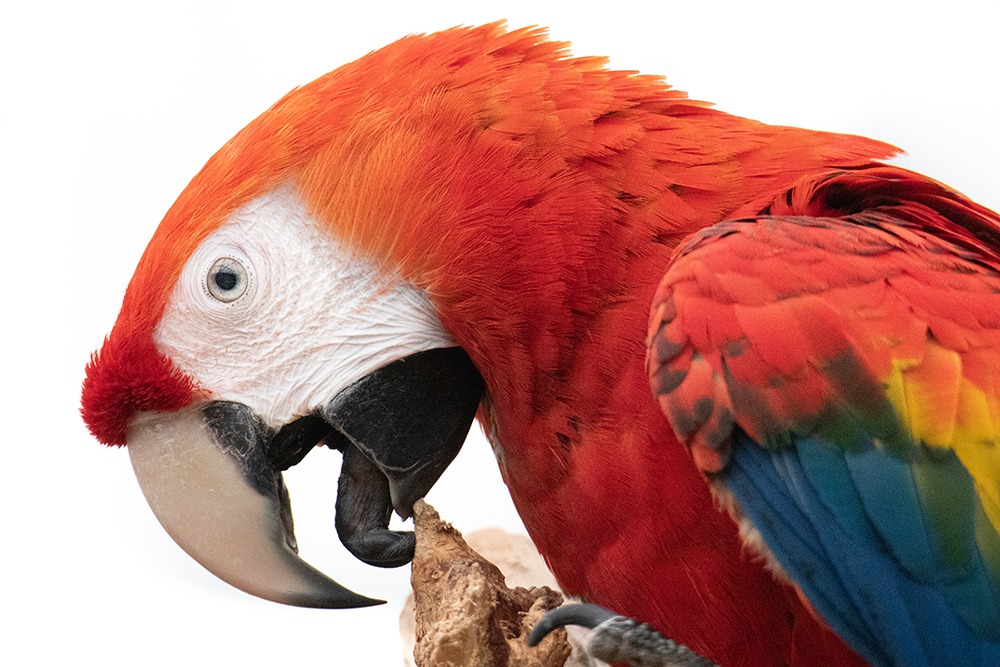 These photos were taken here: