Yesterday the weather was perfect for a day at Apenheul, so I went there. It was lovely. Not too hot, not too busy, nice light, perfect! I came home with a lot of pictures. And this time also with photos of collared mangabeys. I have not photographed this species well before. The light was always difficult, but now…
About the collared mangabey
The collared mangabeys get their name from the colors on their head and face. They also have striking white eyelids and sides of the face, a black face with beautiful brown eyes. They live in West and Central Africa in groups of 10 to 20 animals.
In the wild, collared mangabeys are endangered. Their habitat is disappearing due to forest clearing. The mangabeys are also hunted. Fortunately, there are several protected national parks where they still live.
Apenheul is part of the European breeding program (EEP) for collared mangabeys. Collaborating with other international zoos helps maintain a genetically healthy and demographically stable population of this species in zoos that serves as a reserve population.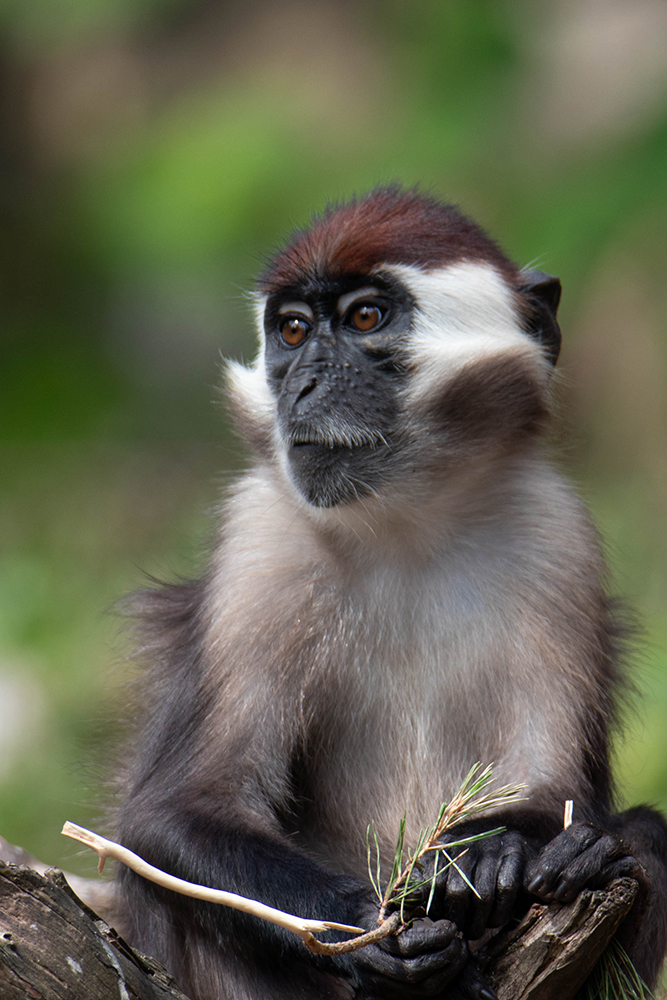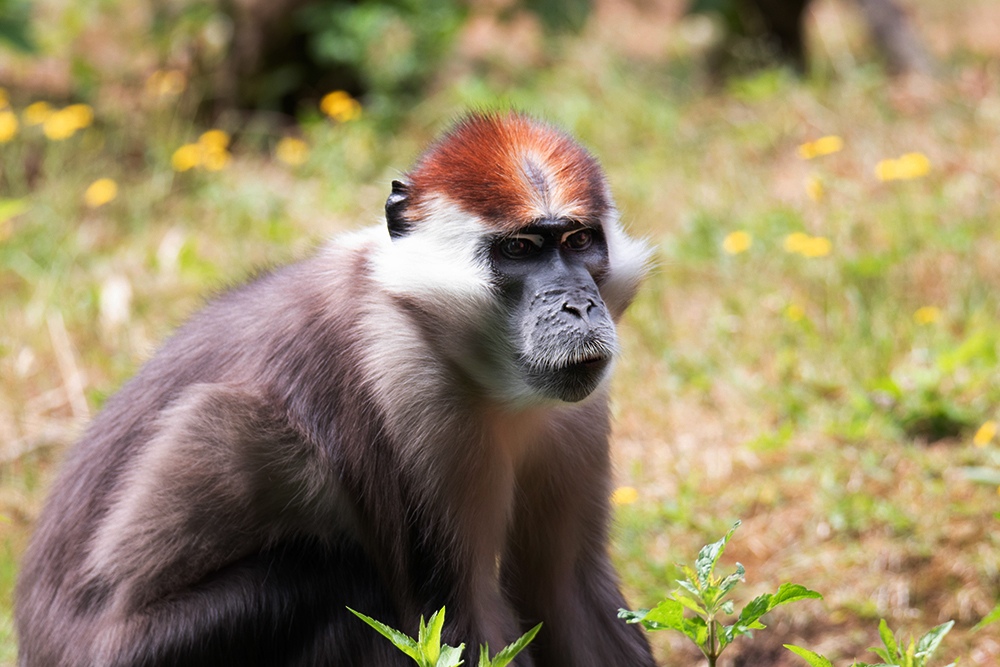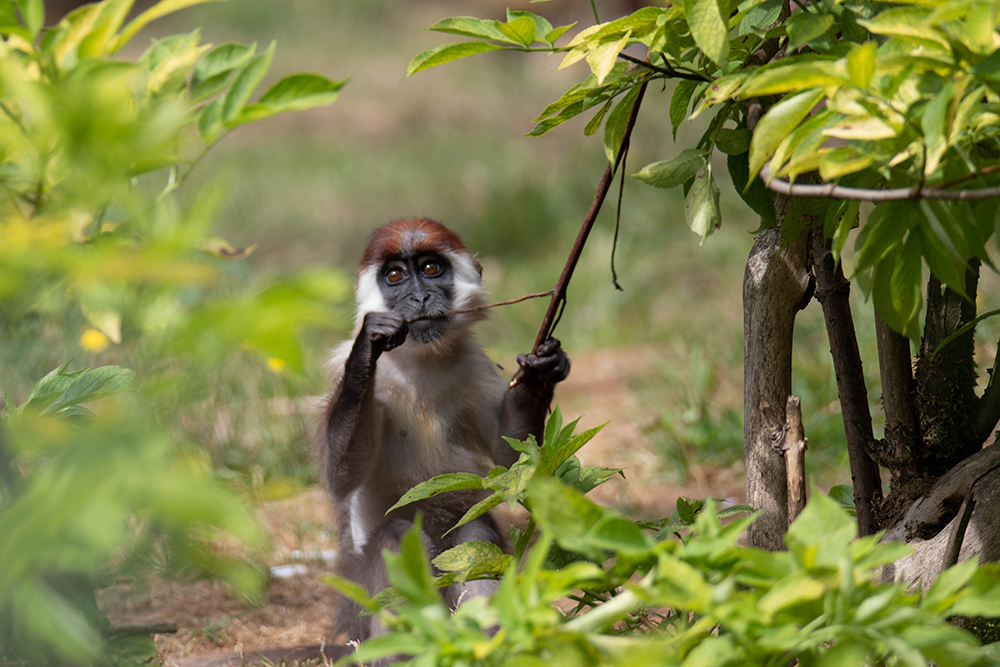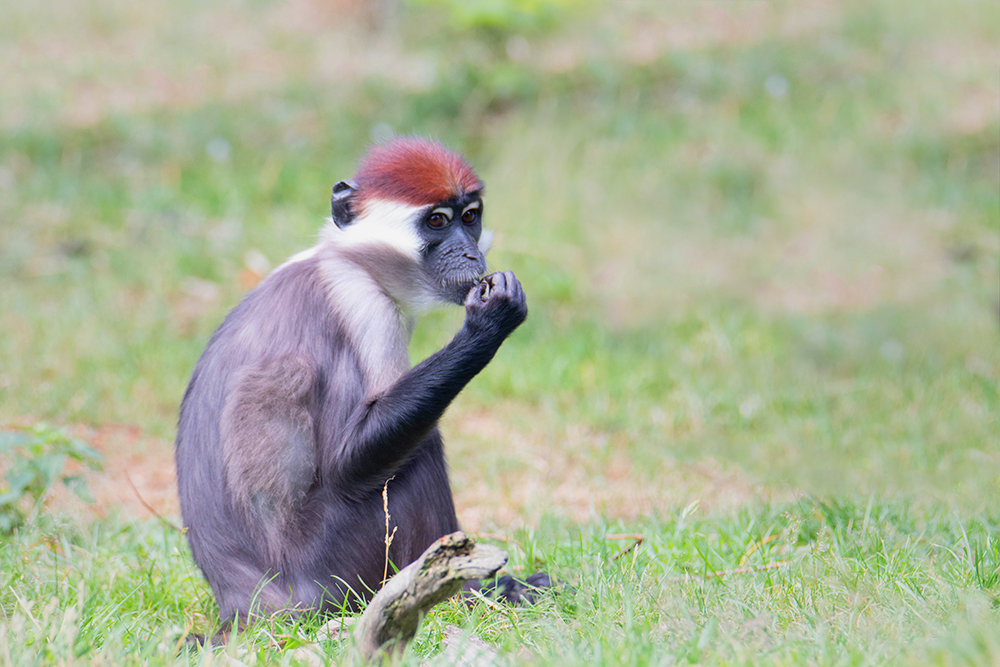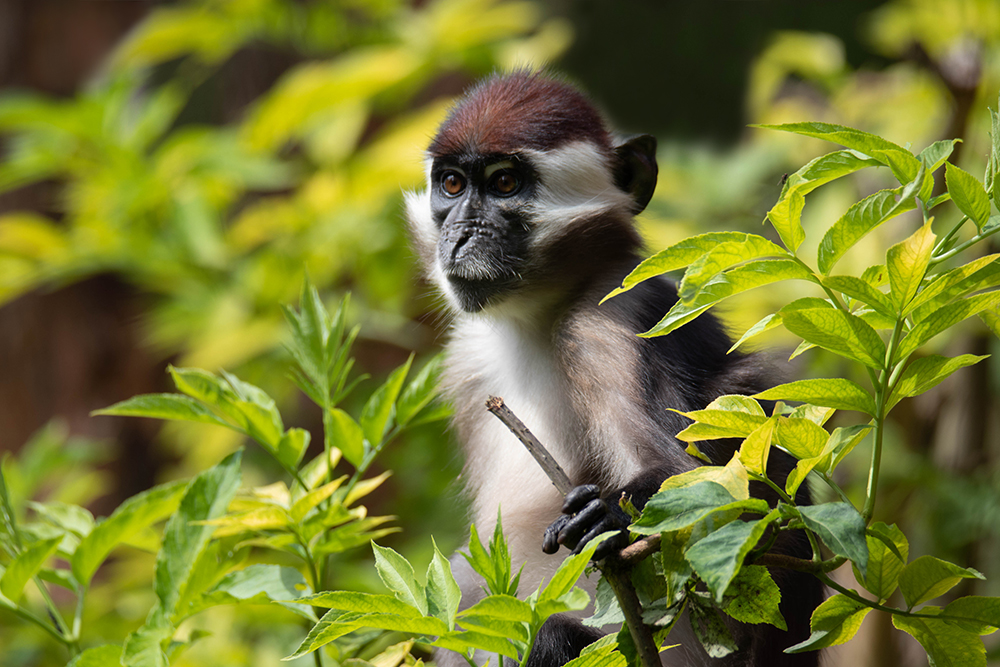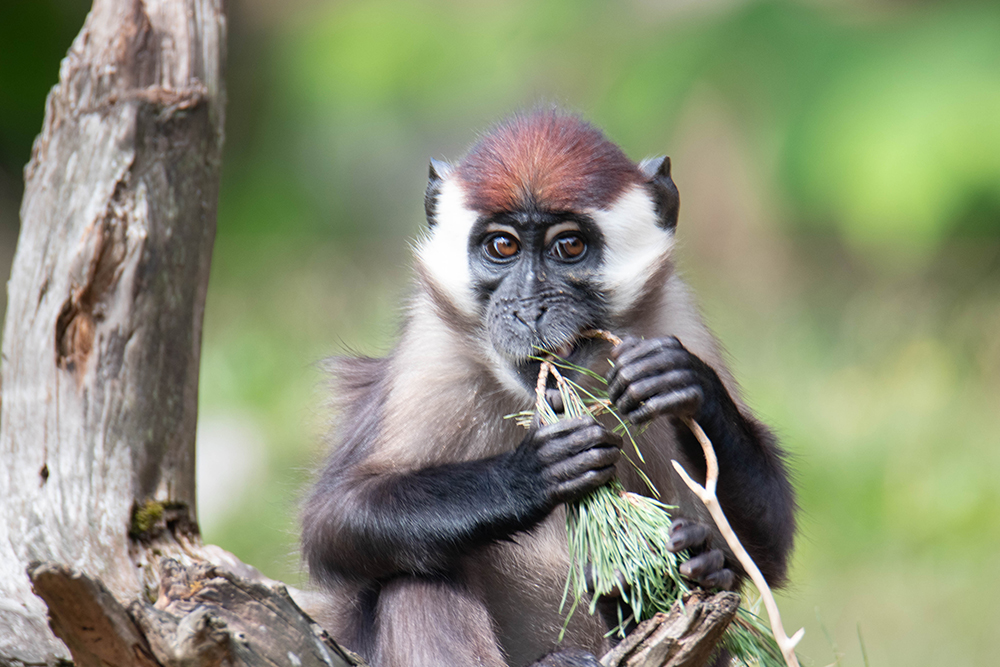 These photos were taken here: